| | | |
| --- | --- | --- |
| | Washington | |
Home -> Vacations -> 2001 -> Washington
Alaska home ~ Juneau ~ Skagway ~ Glacier Bay ~ Ketchikan ~ IFL Cruise ~ Oregon
~
July 29-30, 2001


Seattle, Washington
I flew in to Seattle on my way to Vancouver, B.C. (the cruise was to leave from there on Monday morning). Probably the most recognizable site in Seattle is the Space Needle built for the Worlds Fair.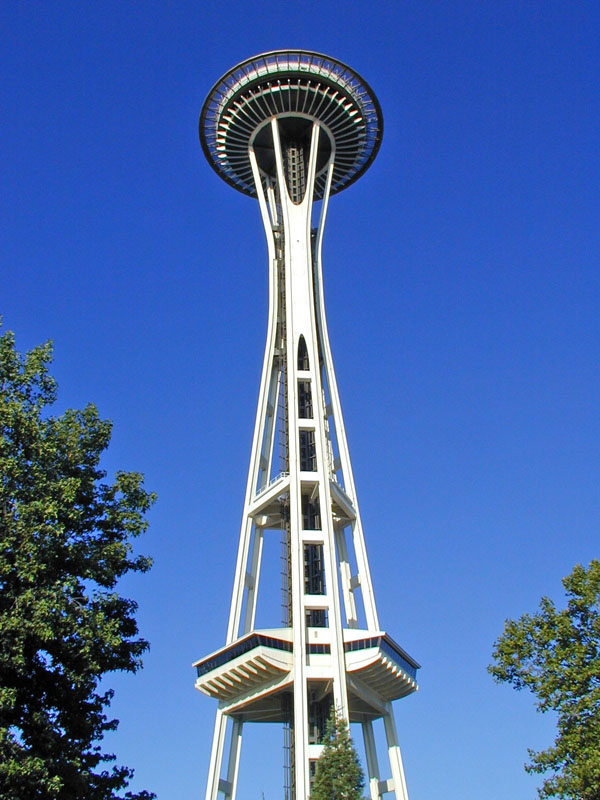 They had many painted and decorated pigs in downtown. You see some of these below.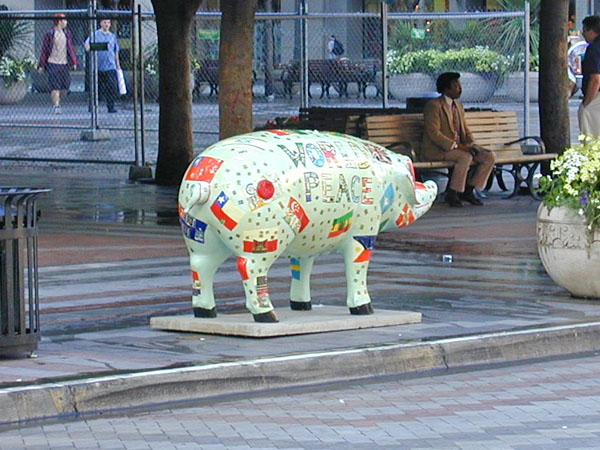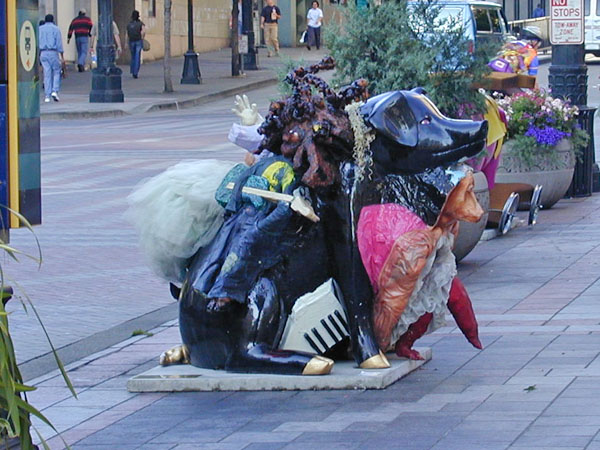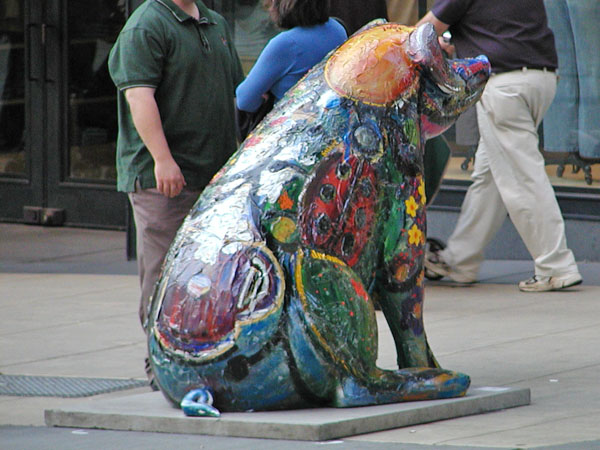 I really liked the picture below from Seattle harbor.

The next morning, I caught a chartered bus for Vancouver. Click on the Alaska Home link above to go to the next page and pick up with my trip to Alaska.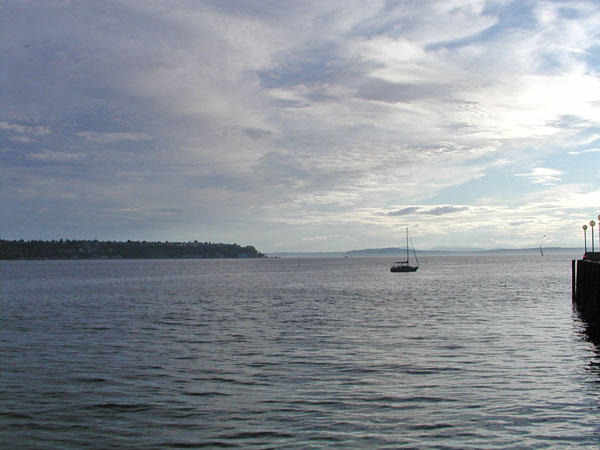 August 6, 2001


Mount St Helens, Washington
After the cruise, I left Vancouver on the chartered bus for Seattle. I rented a car and drove south. On my list of things to see was Mount Saint Helens. In 1980, this volcano blew its top. Unfortunately on the day I was there, the clouds were covering the top half of the mountain so I was not able to see the crater with its new volcanic cone.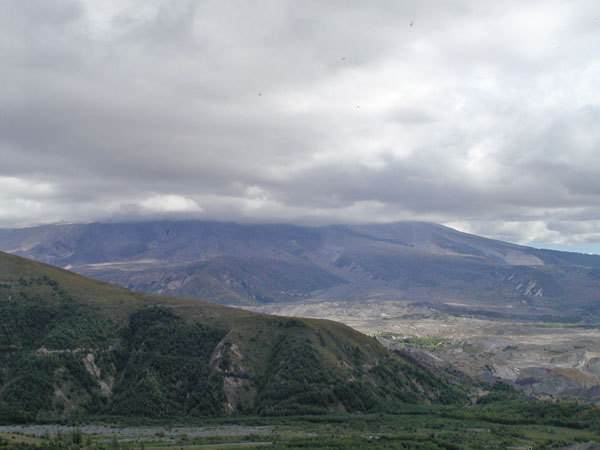 When the volcano blew, much of the side of the mountain flowed down into the river valleys below. The picture to the left shows one of those rivers filled with mud. The river is flowing again -- you can see it in the midst of the mud.
Next stop was Oregon. Click here to see some sites from near Portland.