| | | |
| --- | --- | --- |
| | Glacier Bay, Alaska | |
Home -> Vacations -> 2001 -> Glacier Bay
Washington ~ Alaska home ~ Juneau ~ Skagway ~ ~ Ketchikan ~ IFL Cruise ~ Oregon
August 3, 2000


Glacier Bay, Alaska
We had experienced wonderful weather at every port so far, but this morning indicated our streak had ended. As you can see below, the sky is mostly overcast. However, you can see a glimmer of hope on the horizon. We might have at least partly cloudy skies.
When we arrived at the entrance to the inlets to the glaciers, the skies cleared totally leaving an absolutely beautiful day. The color of the sky matched the beautiful blue color of many of the glaciers.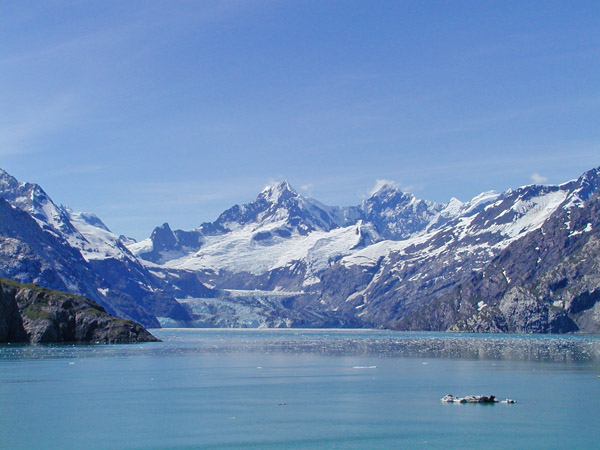 This is another of the Holland America ships following us. It shows the size of the mountains and glaciers. (The ship is over 10 decks high.)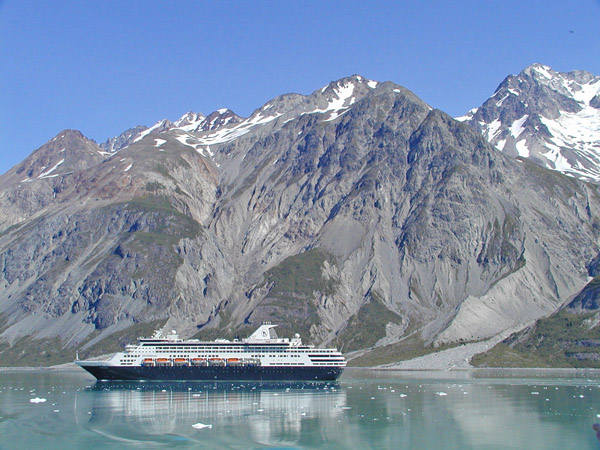 This is one of my favorite photos from Glacier Bay (thanks, Paul, for suggesting the shot).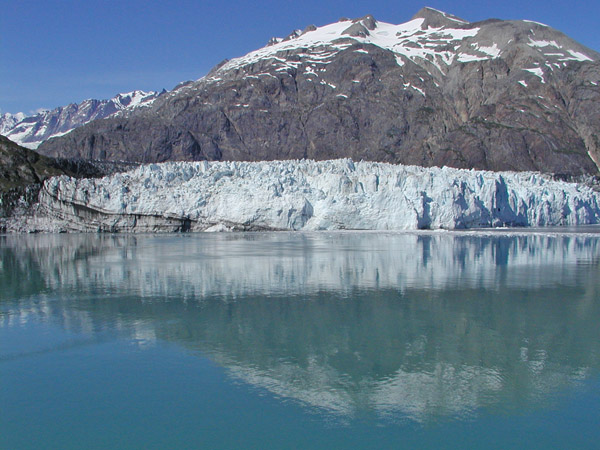 Below is the Margerie Glacier. Below that are pictures of the glacier "calving" -- pieces breaking off and falling into the bay.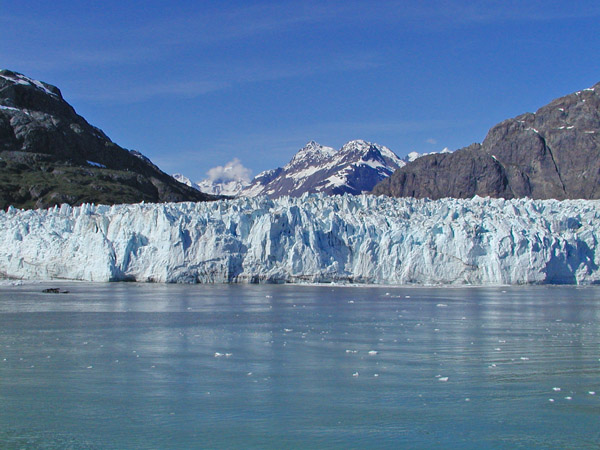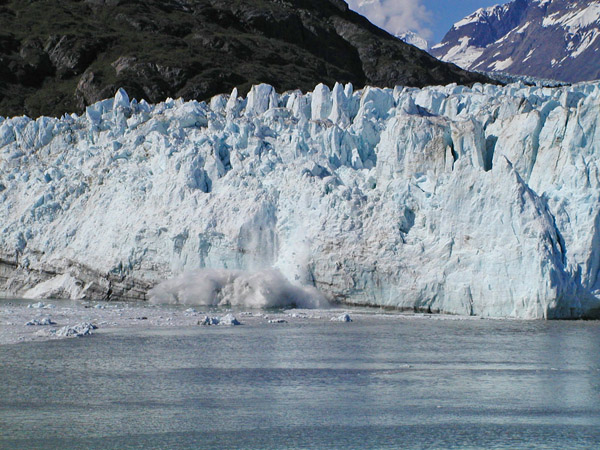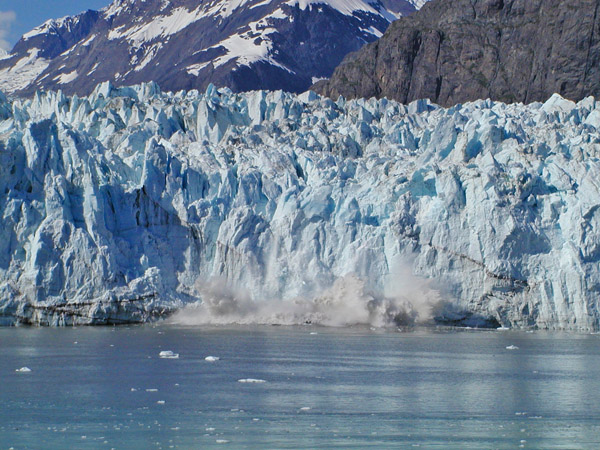 The captain of our ship spotted this brown bear near one of the glaciers. He has really good eyes to be able to see it; most of the rest of us had to look very carefully before we could find it.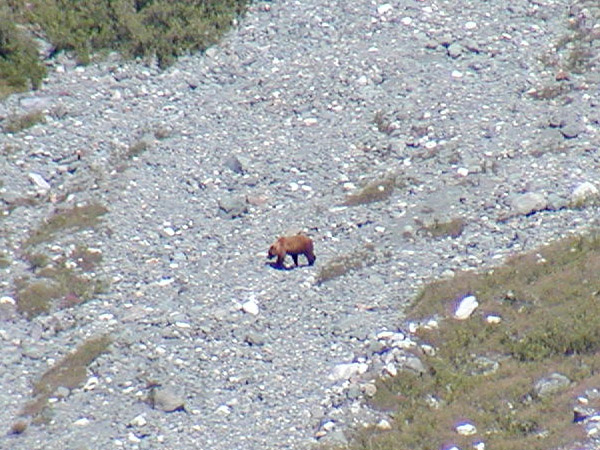 Next stop was Ketchikan. Click here to continue with the trip.