| | | |
| --- | --- | --- |
| | Insight for Living Cruise | |
Home -> Vacations -> 2001 -> IFL Cruise
Washington ~ ~ Juneau ~ Skagway ~ Glacier Bay ~ Ketchikan ~ ~ Oregon
July 31 - August 6, 2000


Inside Passage, Alaska

I boarded the ship about 2:30 to 3:00pm. After getting unpacked I started exploring the ship -- I wanted to find the best places to take pictures.

About 5:00pm, we departed from the Vancouver dock. As we did, I headed for the front Verandah deck. There I met some "cruise-long" friends: Paul and Sue along with Gary and Carol. Below is a photo of Paul Sailhamer with Molly Broadstern (i.e., Gary Richmond). There were some serious times to the conference.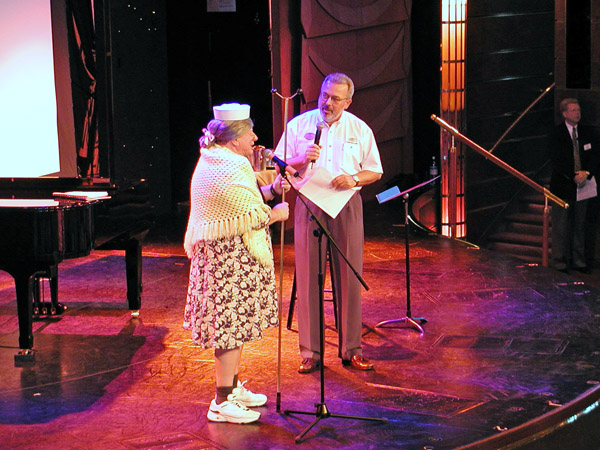 The Bible study time was led by Chuck Swindoll.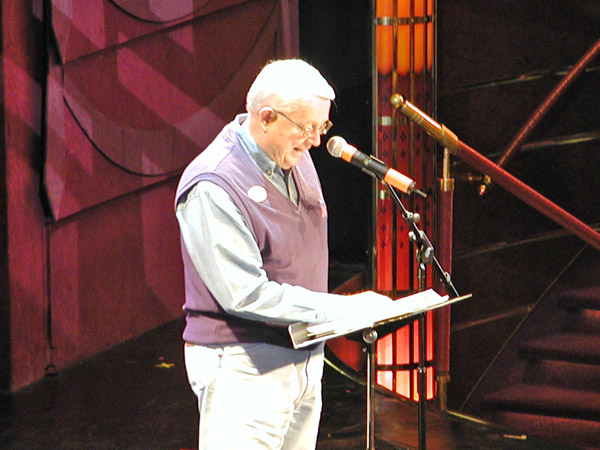 Special musical guests were: Buddy Greene (right), Nielson and Young (below), and Dick and Mel Tunney (below, right). Everyone who participated did such a wonderful job of making the cruise/conference a wonderful spiritual experience (see spiritual lessons below).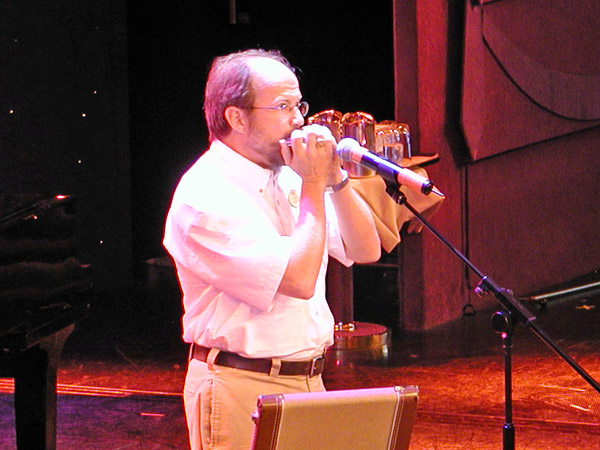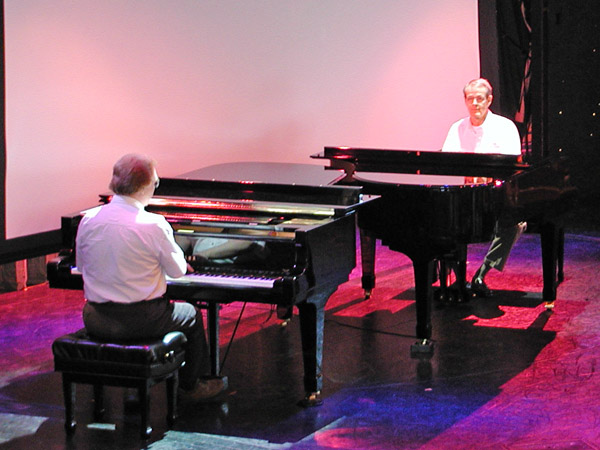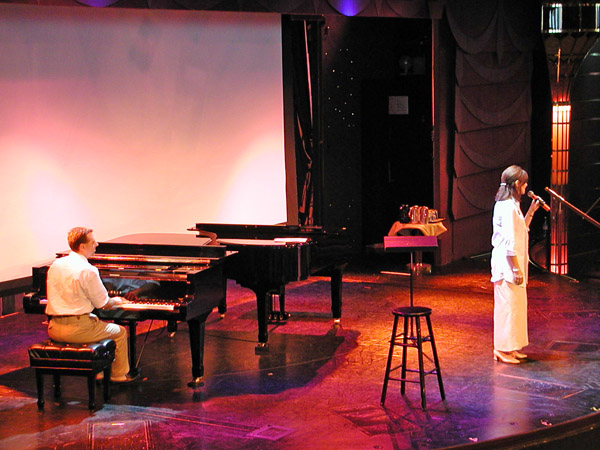 One of the most interesting musical moments was Buddy Greene on harmonica with Nielson and Young on piano.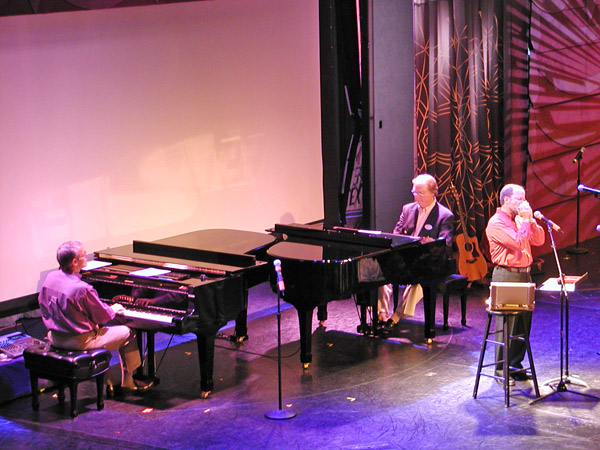 The IFL group had half the ship so that's about 750 people. This is some of the crowd.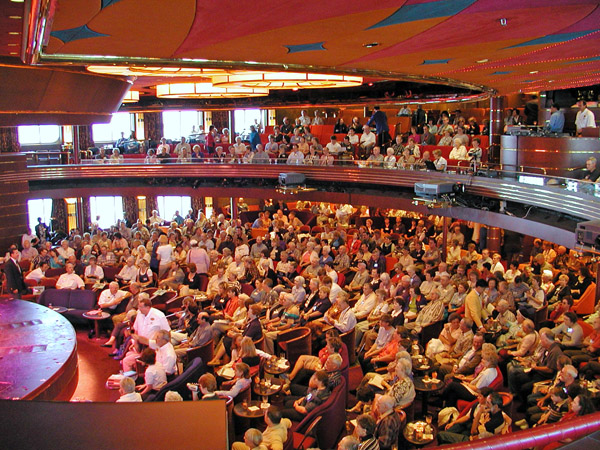 Some Spiritual Moments
There were some very good spiritual times. Below are some photos that are as close to representing what I was learning at the time as I have. I hope the relation makes sense.
The late 1800s brought thousands of people to Alaska in search of gold (the "gold rush"). The White Pass and Yukon Route train was built to help transport the prospectors part of the way to the gold fields.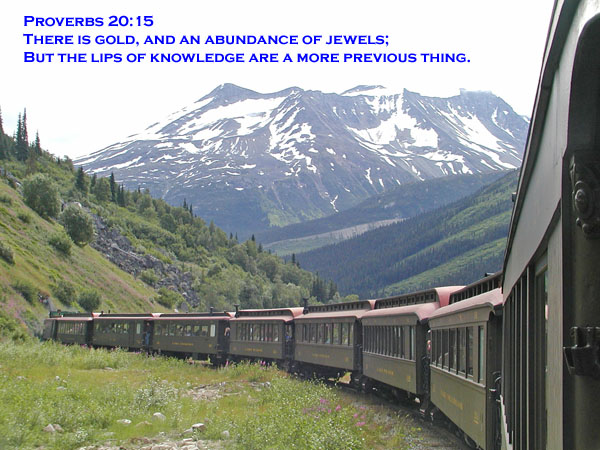 Because of an incident about a month earlier where I almost lost a lense from my glasses overboard while whale-watching off the coast of Massachusetts, I was very conscious of the fact that if something dropped over-board from the ship it would never be seen again. Therefore, I was very careful to check my glasses and my camera to be sure nothing was loose. One day while leaning over the railing of the ship, I thought again to check my glasses. As I did a song came to my mind which speaks of God's "sea of forgetfulness." I don't know who first came up with the phrase, but I had heard it stated as "God casts our sins into a sea of forgetfulness and remembers them no more." As I searched the Scriptures, I found two verses from which this concept may have been derived: Isaiah 43:25 and Micah 7:19. (New American Standard Version)