| | | |
| --- | --- | --- |
| | Deadwood | |
Home -> Vacations -> 2005 -> Deadwood
Day 1 ~ Day 2 ~ ~ Day 4 ~ Day 5 ~ Day 6
July 20, 2005


Deadwood, South Dakota
This was mainly a travel day. There are no direct flights from Rapid City to Bismarck, so I had to drive. Instead of going all in one day, I did a little more touring on my way into North Dakota, then I spent the night in Dickinson, ND.

On the way out of Rapid City, I stopped at Thunderhead Falls. It is a falls inside a mountain. At the end of the mining tunnel to the right is the falls (below, left). Outside of the tunnel is a nice little falls as well (below, right).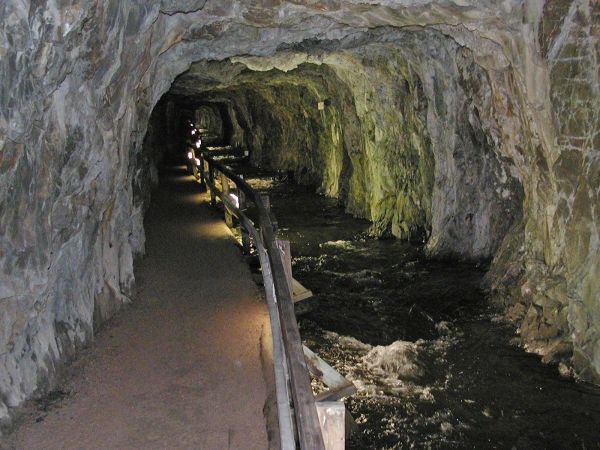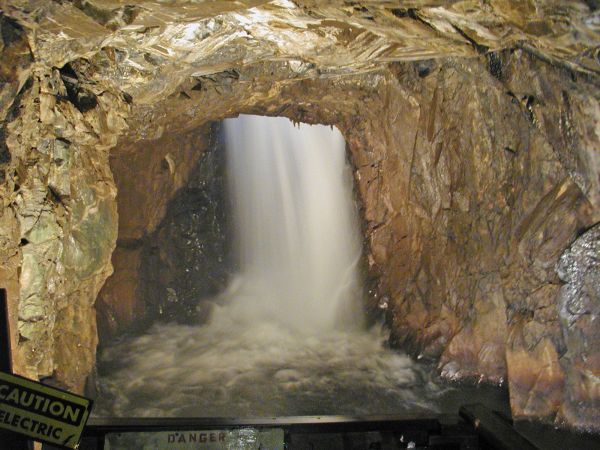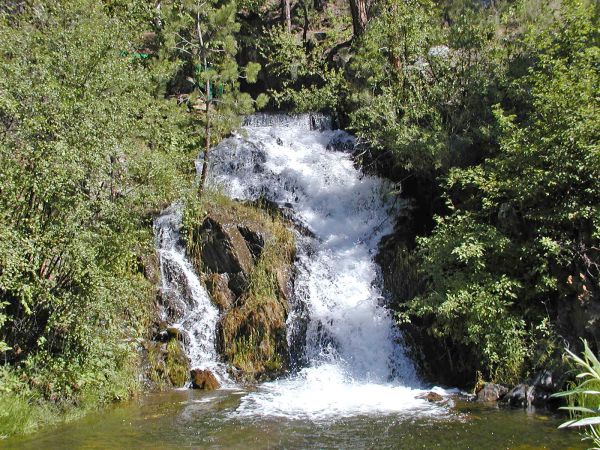 Next stop was Deadwood, SD. If you don't like gambling and/or drinking, you better like history if you go to Deadwood. Fortunately, I like history -- not the other two.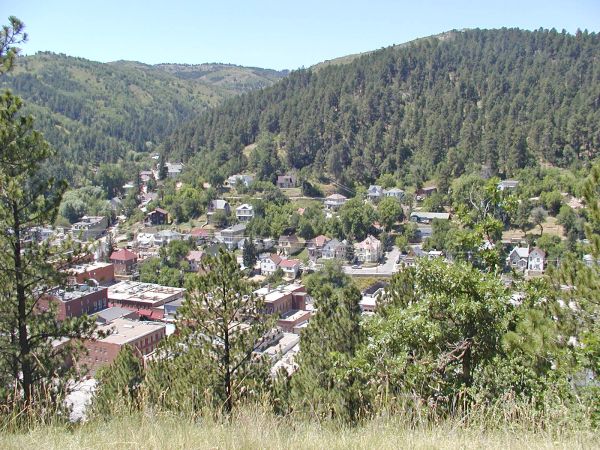 Deadwood (to the left) is where Wild Bill Hickock was shot and killed. The place is marked with a sign (below, left). The picture below is where that sign is located. The Saloon No. 10, the establishment where he was when he was shot, is no longer located at the spot. It moved down the road a bit.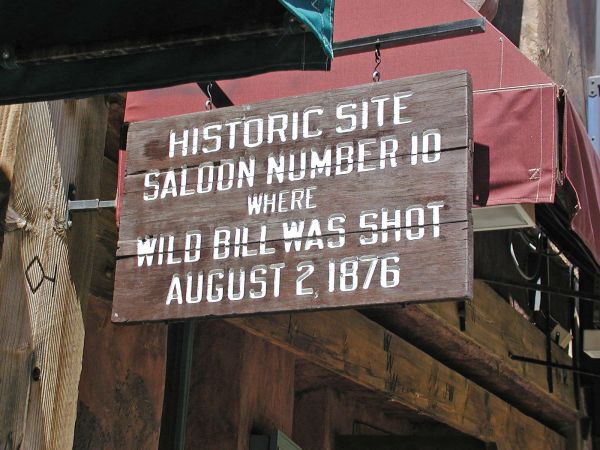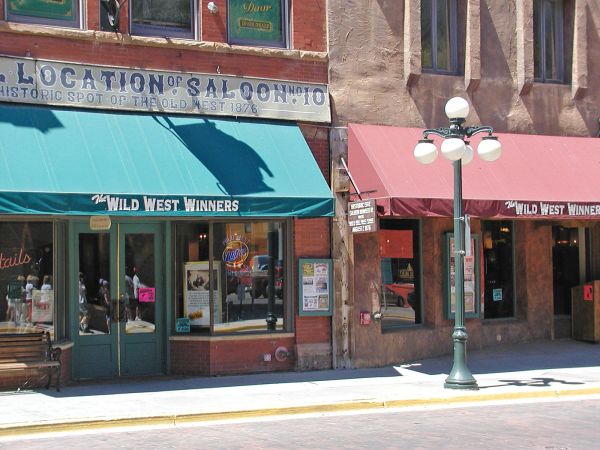 Wild Bill isn't the only famous person buried here (pictures below). Calamity Jane requested (or at least people said she requested) to be buried next to Wild Bill. Historians say they never had much of a relationship, though.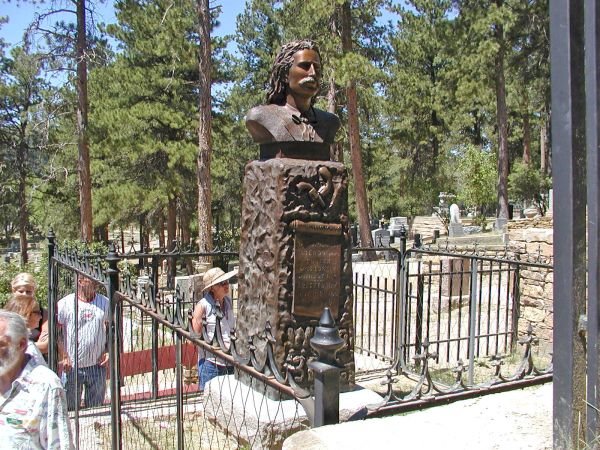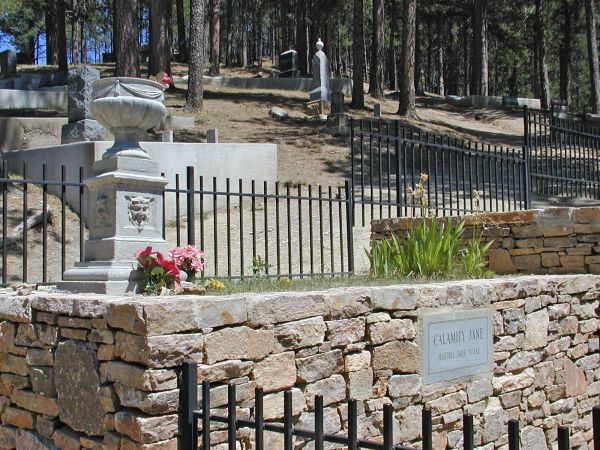 The man who did Wild Bill Hickock's funeral was Preacher Smith. He was well known in the town as a crusader against the bars and prostitution. He was "mysteriously" shot and killed on the way to a preaching assignment. No one was ever arrested for the crime.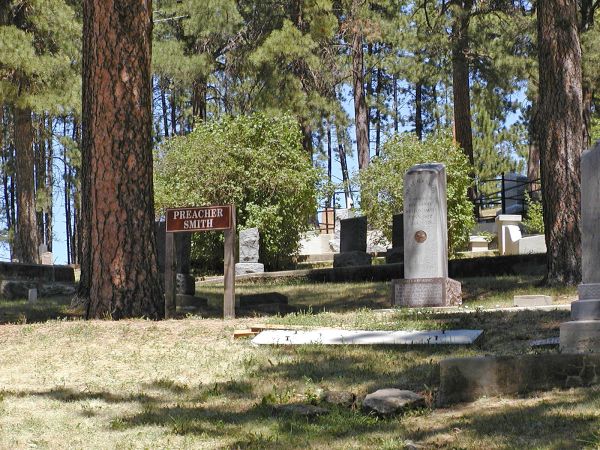 The trip from Spearfish, SD into North Dakota is pretty ... well, barren. You can see what it looks like on most of the highway. This shot is looking south.
Finally, I came to the state line. Below are the signs for South and North Dakota.