| | | |
| --- | --- | --- |
| | Shrine of Democracy | |
Home -> Vacations -> 2005 -> Shrine of Democracy
Day 1 ~ ~ Day 3 ~ Day 4 ~ Day 5 ~ Day 6
July 19, 2005


Shrine of Democracy area, South Dakota
This was a very long day. I took a bus tour that lasted ALL day long. They picked me up at my hotel at about 8:00am and the bus driver dropped me off at about 10:30pm.

First stop was the "Shrine of Democracy" (aka, Mt. Rushmore). Not much to say about this that hasn't been said. It was quite impressive -- and I'll be back to it in a while.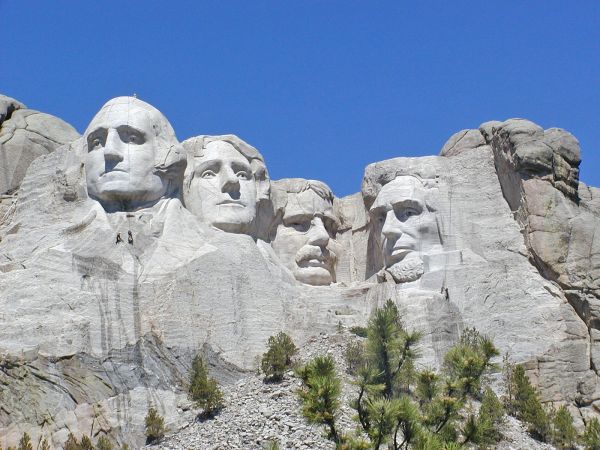 Our next stop was the Crazy Horse Memorial. The shot below is from the visitor's center area. Below that is a shot of the statue which looks like what the Memorial eventually will look like. Of course, they only have the face, top of the arm, and a whole started for below the arm and that has taken over 40 years. I'm not sure it will ever be finished.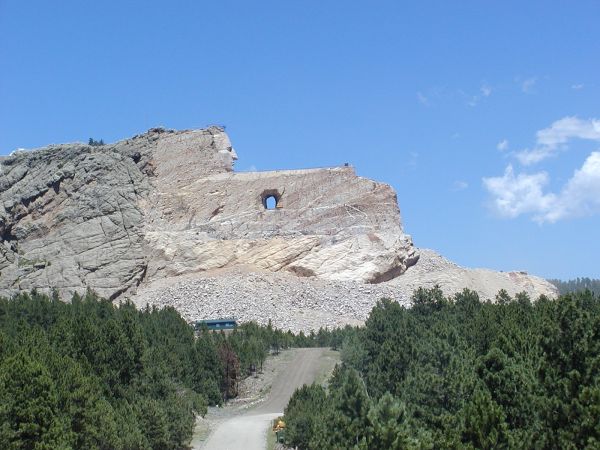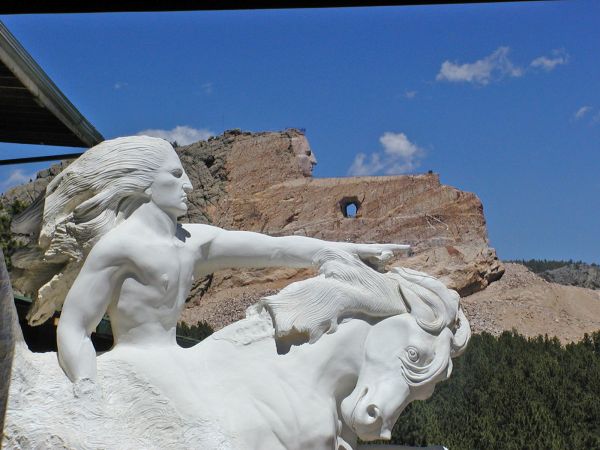 After leaving the Crazy Horse Memorial, we travelled through the Black Hills area looking at the places they had considered for the Shrine of Democracy before they chose Mt. Rushmore. Below is a formation they call "the Cathedral Spires."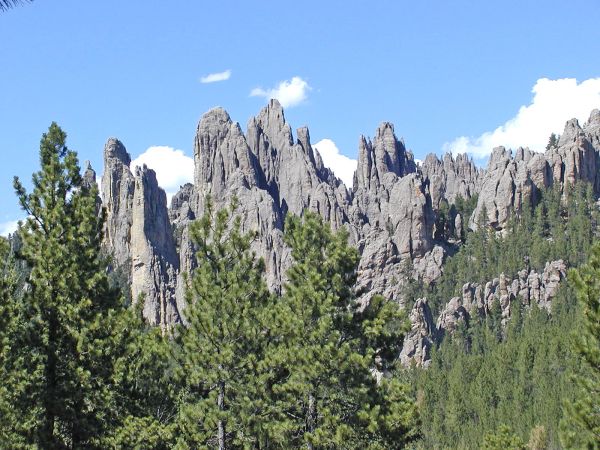 When they constructed the roads and tunnels through the Black Hills, they designed them with many things in mind. One of which is they evidently did NOT want large vehicles coming through. The bus we were in had some very tight squeezes. The shot below shows one of the easier tunnels to get through. But they did orient all of the tunnels facing Mt. Rushmore. See below.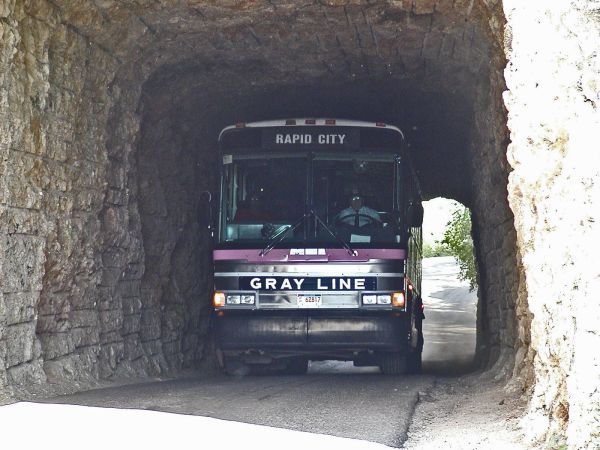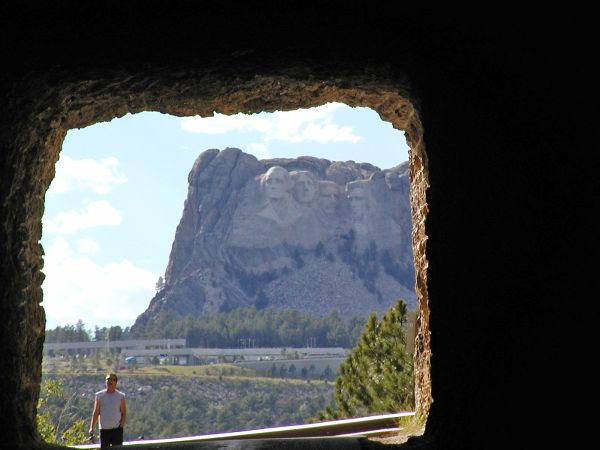 After dinner and a show at the Flying T, we ended the day back at the lighting ceremony at the Shrine of Democracy.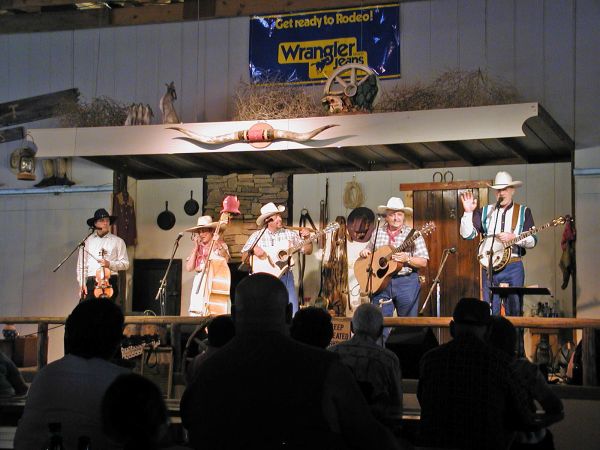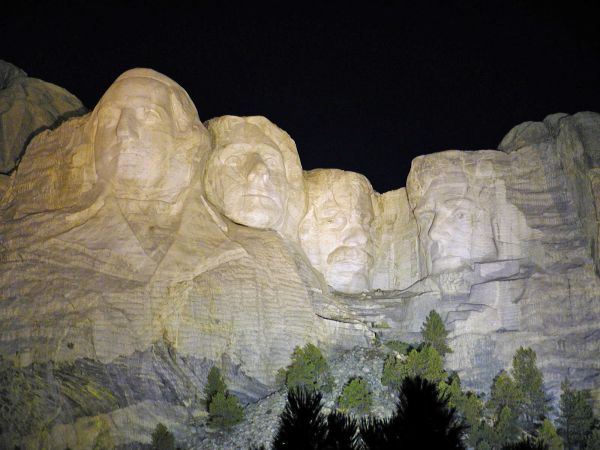 To continue with me on my trip, click on Day 3.