| | | |
| --- | --- | --- |
| | Maryland | |
Home -> Vacations -> 2003 -> Maryland
Delaware ~ New Jersey ~ Philadelphia ~ Gettysburg ~ West Virginia ~ Virginia ~ Washington, DC
~
June 16, 2003


Baltimore, Maryland
This trip began in Maryland. I flew in to Baltimore and drove up to the harbor. They have several old ships docked here including the U.S.S. Constellation and, seen here to the right, the U.S.S. Torsk, a World War II class submarine.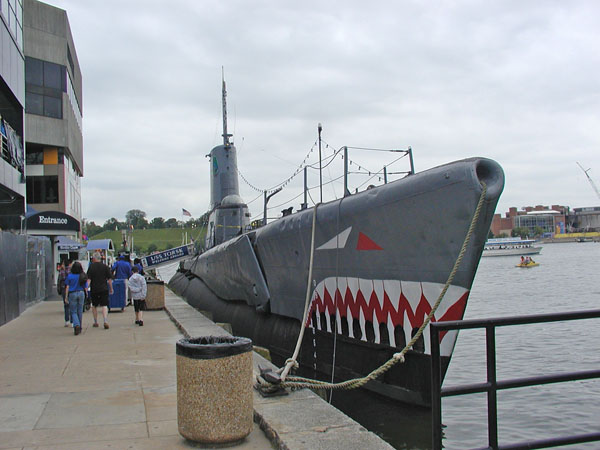 At the National Aquarium, one of the attractions is their dolphin show. Also, they have many sea animal exhibits. Below are sea anemone and some small sharks.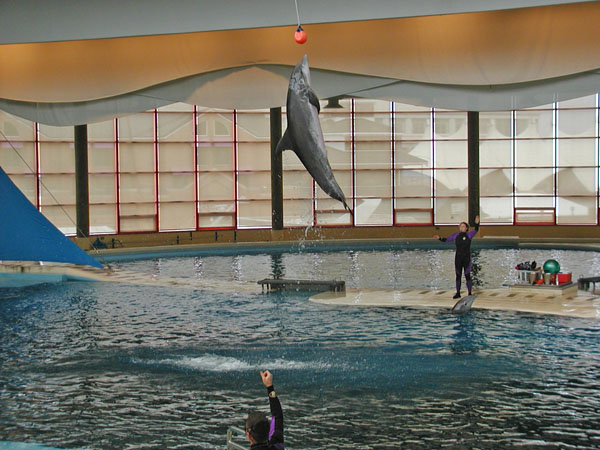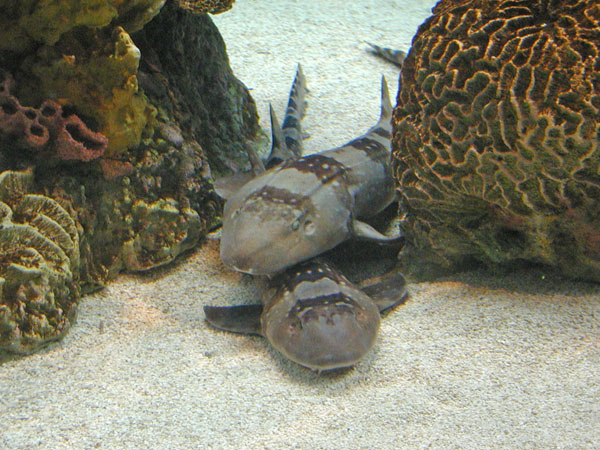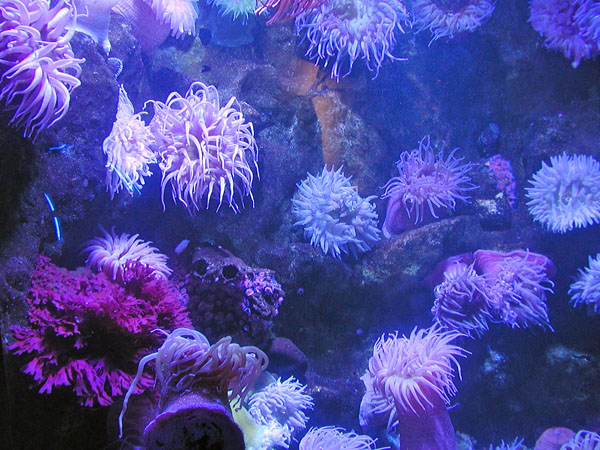 And here we have a Baltimore Oriole -- no, not a baseball player.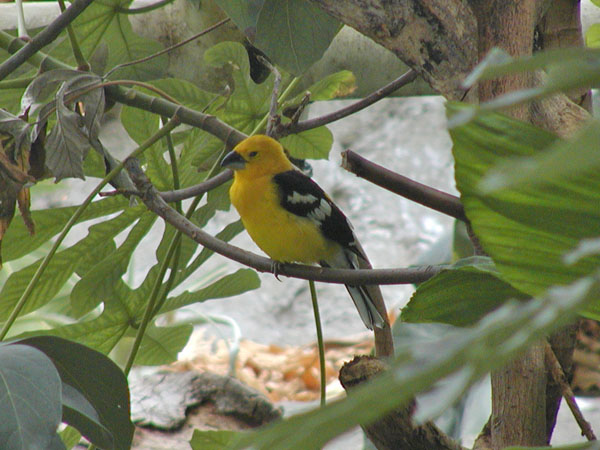 Of course, I had to make it out to Fort McHenry. I caught the water taxi out to a stop where a bus took me over to the Fort.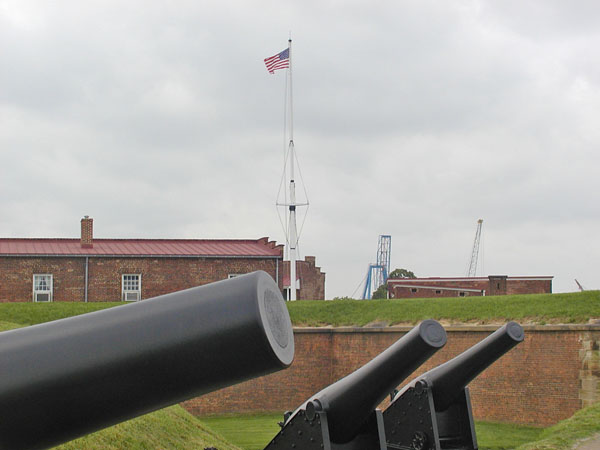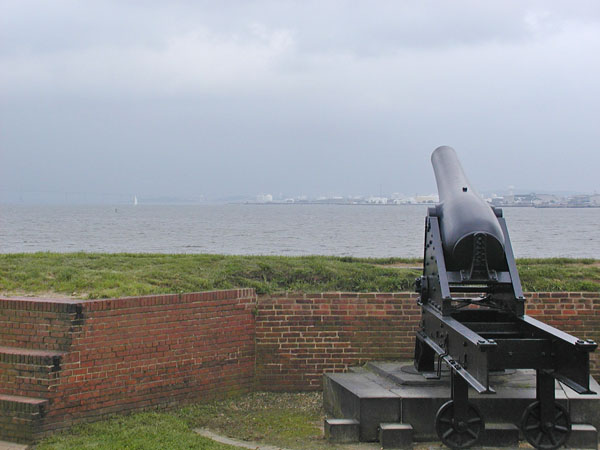 They have a tradition concerning flags of which I was unaware. When a new state is added to the union, a star is added to the flag (I knew that part), but the flag is not official until the next July 4th. At one minute past midnight, the new flag is flown for the first time at Fort McHenry. Here you see one of the few existing 49-star flags and one of the 50-star flags flown at the Fort.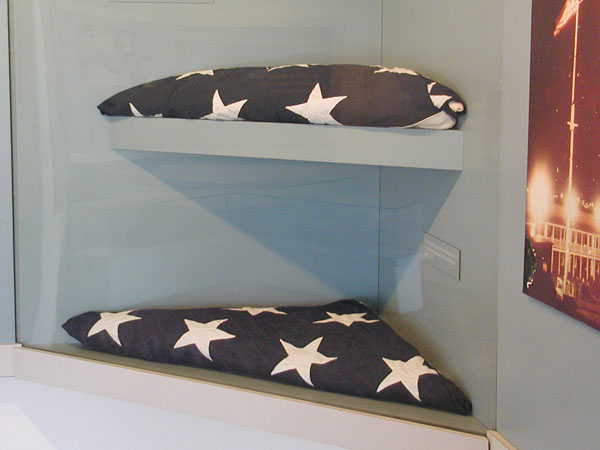 My travels took me next to Delaware. Follow along by clicking on Delaware.
June 20, 2003


Antietam, Maryland
Coming back through Maryland on my way from Shepherdstown, West Virginia to Arlington, Virginia, I stopped at Antietam Battleground. During the Civil War, this battle resulted in the heaviest casualties we have ever experienced in one day -- 5,000 dead and 18,500 more wounded.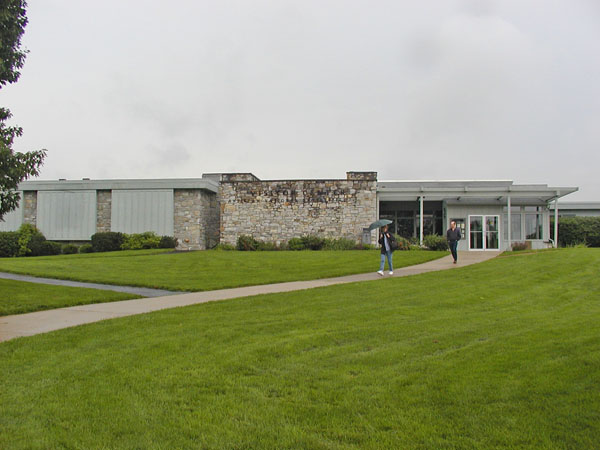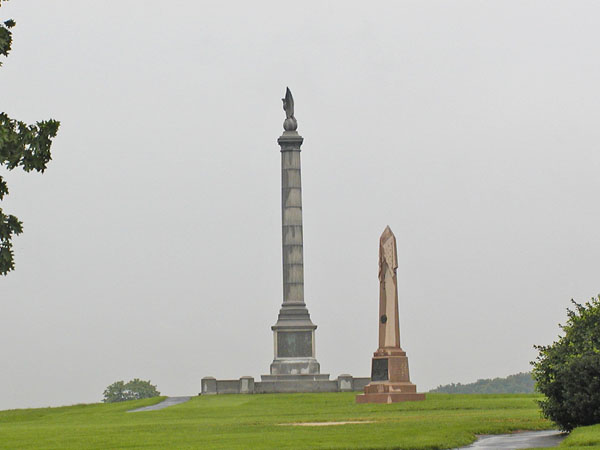 Next stop -- Arlington, Virginia.