| | | |
| --- | --- | --- |
| | Gettysburgh, Pennsylvania | |
Home -> Vacations -> 2003 -> Gettysburgh
Maryland ~ Delaware ~ New Jersey ~ Philadelphia ~ ~ West Virginia ~ Virginia ~ Washington, DC
June 19, 2003


Gettysburgh, Pennsylvania
After visiting some Revolutionary War sites in Philadelphia, my next stop was a Civil War site -- Gettysburg. In the visitors center, they have the "Electric Map." With the accompanying narration, it provides a great overview to the battle that occured on this site. Below is the "Eternal Light Peace Memorial" dedicated by President Franklin Roosevelt on the seventy-fifth anniversary of the battle.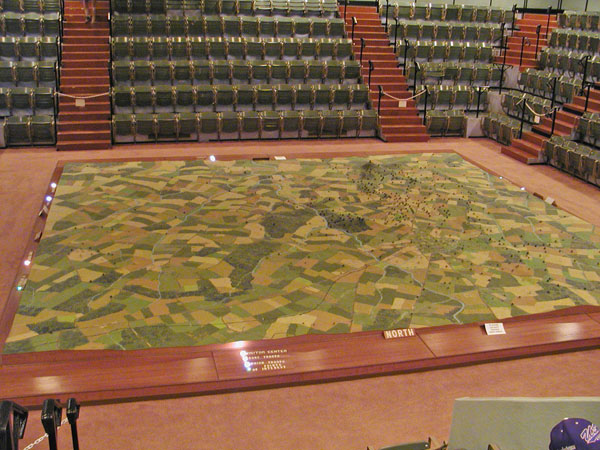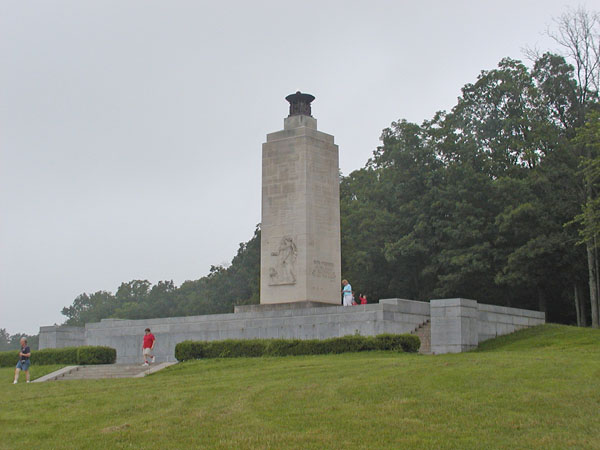 Two very costly (in terms of human life) parts of the battle are represented by the next photos. First is the location of Pickett's Charge where many men died trying to break through the Union forces at any cost. Below that is the area below "Little Round Top" -- a small hill that is very strategic to this area. The Confederate forces could have had this hill early, but didn't take advantage of it. By the time their commander realized its importance, Union forces had it and the strategic advantage. The area below the hill is called the "Valley of Death."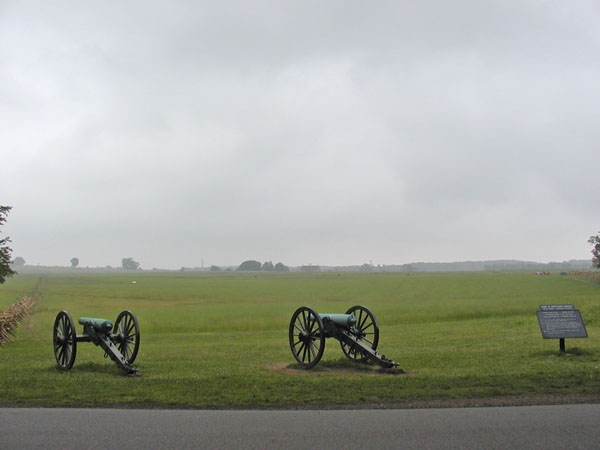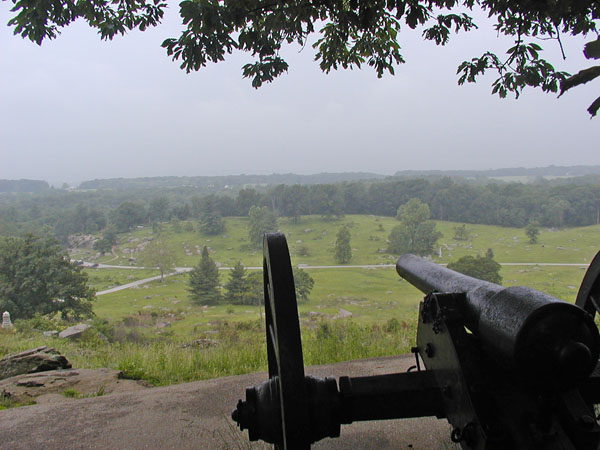 Finally on my visit I stopped at the Gettysburg National Cemetery where President Lincoln delivered his famous Gettysburg Address. The address is included at the Lincoln memorial in Washington, D.C. (which I saw a few days after Gettysburg). The monument was built at approximately the location where Lincoln delivered the address.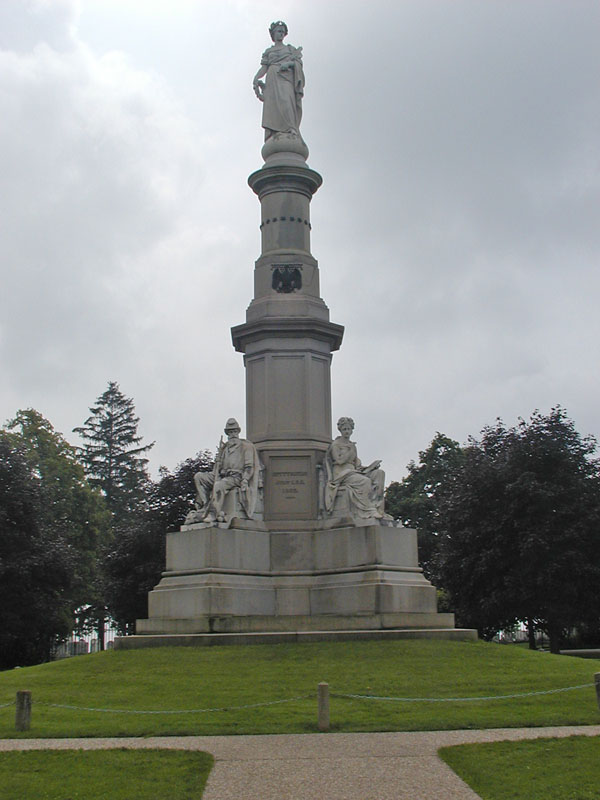 Leaving Pennsylvania, I went to visit some friends in West Virginia.