| | | |
| --- | --- | --- |
| | Cedar Point Amusement Park | |
Home -> Vacations -> 2005 -> Cedar Point
Day 2 ~ Day 3 ~ Day 4
~
August 4, 2005


Sandusky, Ohio
Today was a long day of flying. I used a free ticket on Southwest to fly to Cleveland and, with the Wright Amendment still in place, it meant I had to fly to Houston first and then on to Cleveland. The plane was delayed and then the luggage was delayed and then scores of people all needed the shuttle to the rental car place, so I was late in the afternoon getting out of Cleveland.
I drove straight to Sandusky and though my original plan was to go to Cedar Point on my second day, I decided to go this evening -- they have a much cheaper rate after 5:00pm and I didn't figure I'd stay much more than a few hours anyway. First is a photo from the Ferris Wheel toward the sunset.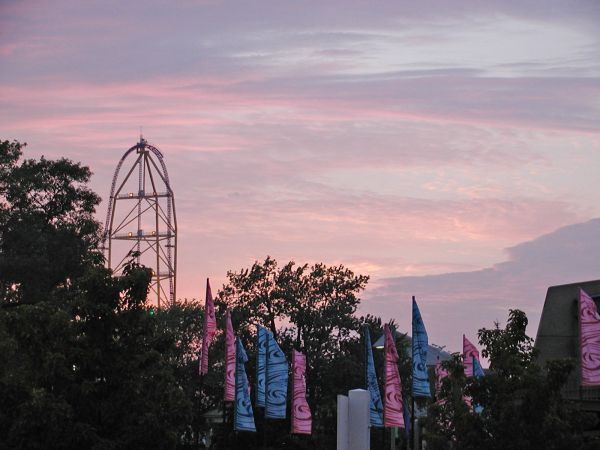 Below are photos of some of the rides. The one in the background of the first one is called the Wicked Twister and it looks really wicked -- no, I did NOT ride that one.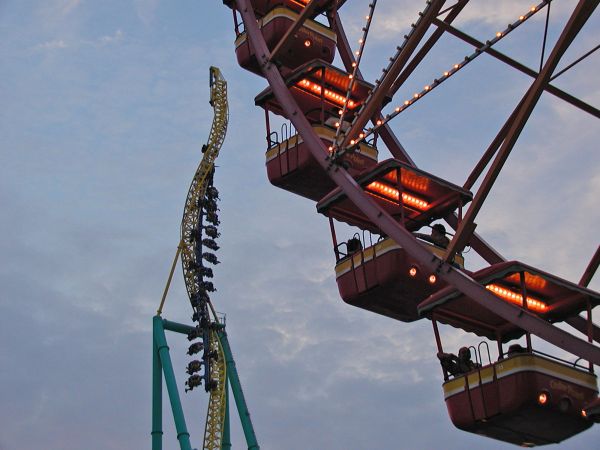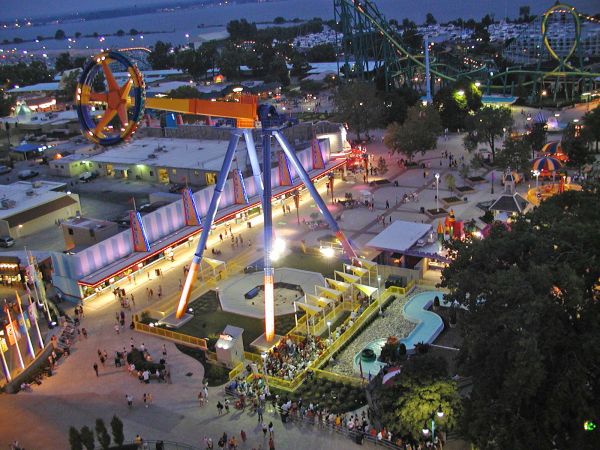 Below are some shots of the park at night from the Ferris Wheel.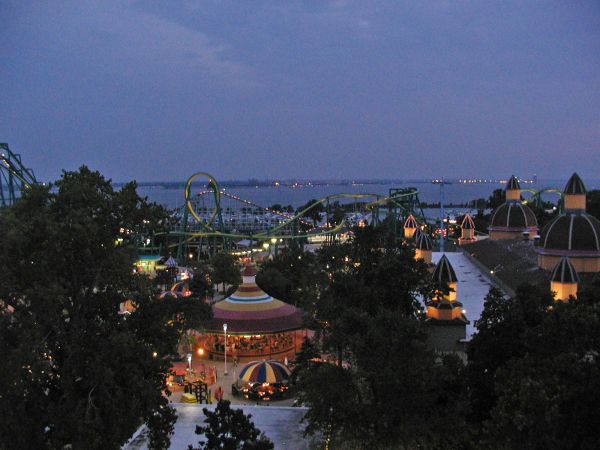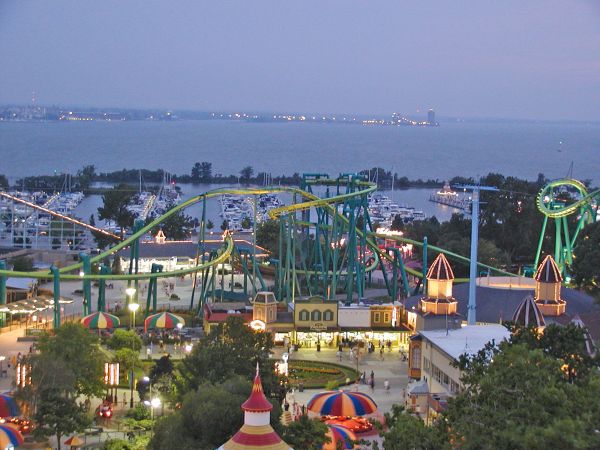 Below is a picture of the screen where they do the laser show. I stayed until the show (10:00pm) and then I left. Behind the screen you can see more of their rides -- lots of roller coasters.