| | | |
| --- | --- | --- |
| | Myrtle Beach Amusements | |
Home -> Vacations -> 2004 -> Amusements
Myrtle Beach ~ ~ Boat Ride ~ Brookgreen Gardens
August 11, 2004


Myrtle Beach, South Carolina
There's more to Myrtle Beach than beach. I hit a few of the local tourist attractions. The first was this Alligator farm. It's feeding time! Below that is one of the smaller alligators. It is also home to Utan, the largest crocodile on exhibit in the United States. I couldn't get a good picture of him, but he is 20 feet long.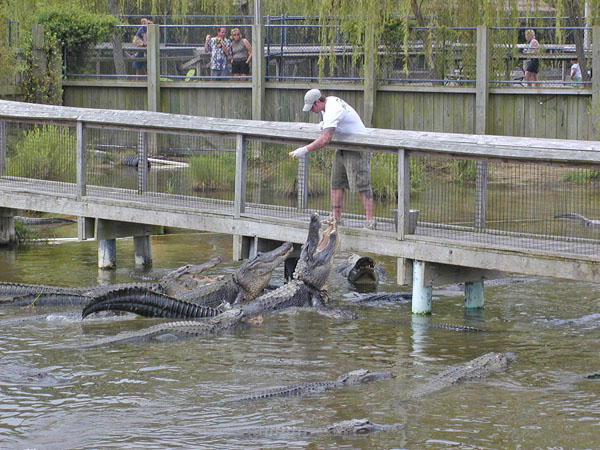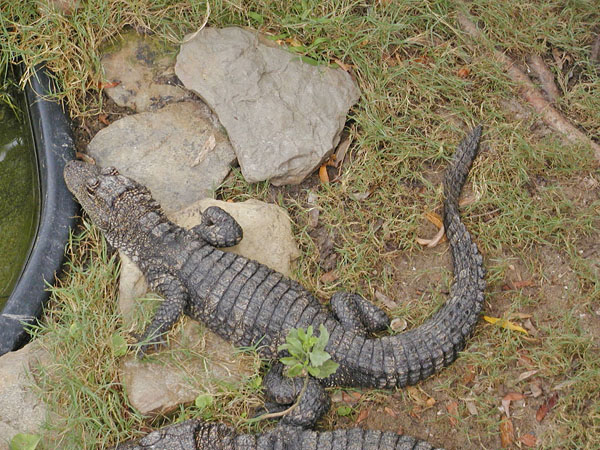 After the Alligator Farm, was Ripley's Aquarium.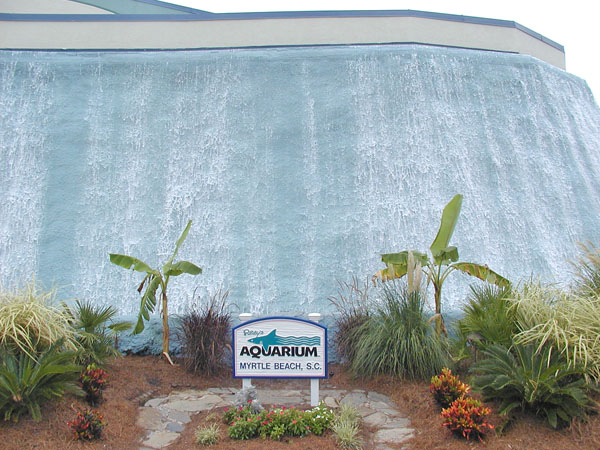 Below are pictures of their walk-through aquarium.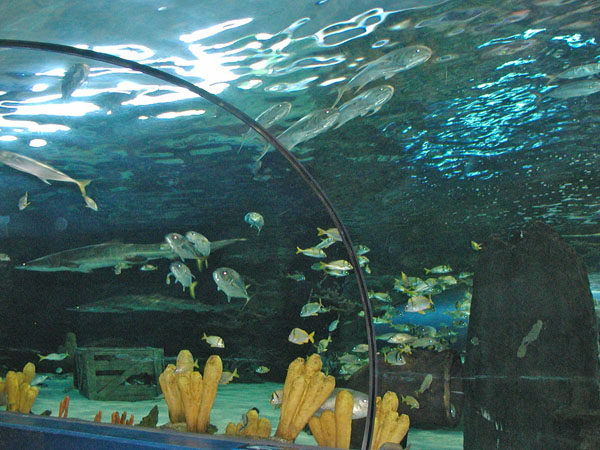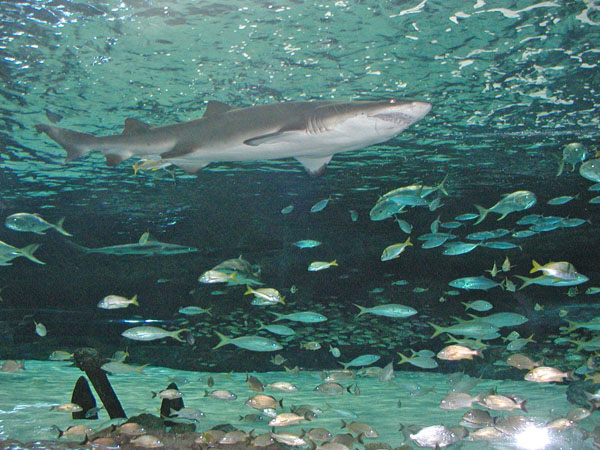 There's an amusement park right on the beach. This photo is from a boat ride I took -- see next page.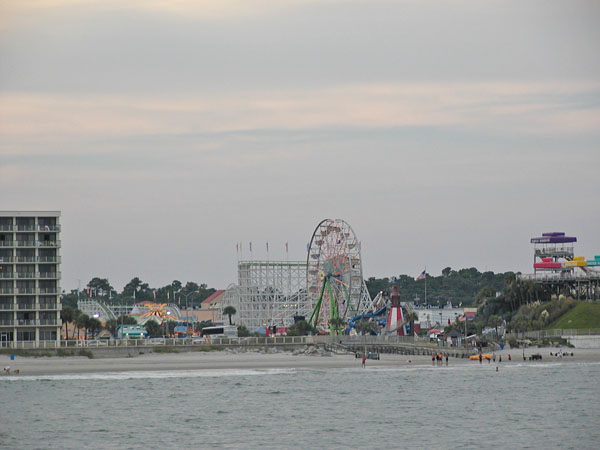 Some of the fun that can be had off the beach.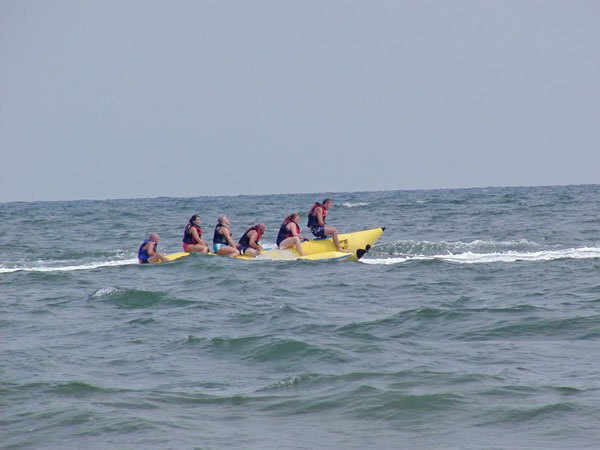 August 12, 2004


Myrtle Beach Zoo (actually just outside Myrtle Beach)
My last stop was at a zoo just outside Myrtle Beach. The little fellow below was born January 26, 2004 so he was only about 7 months old. Below him is a picture I want to put on my refrigerator to help my diet. And below that are two really cute animals -- they look like twins!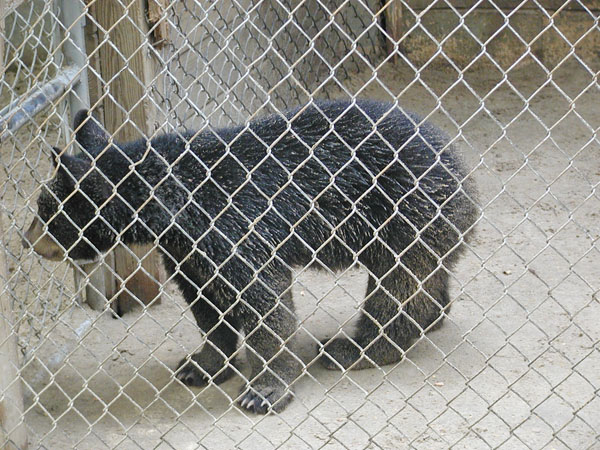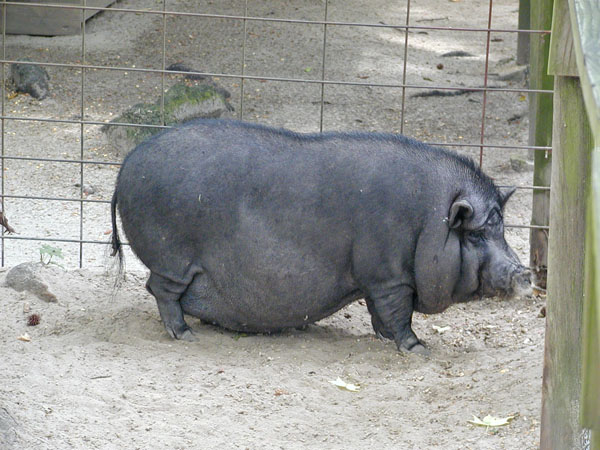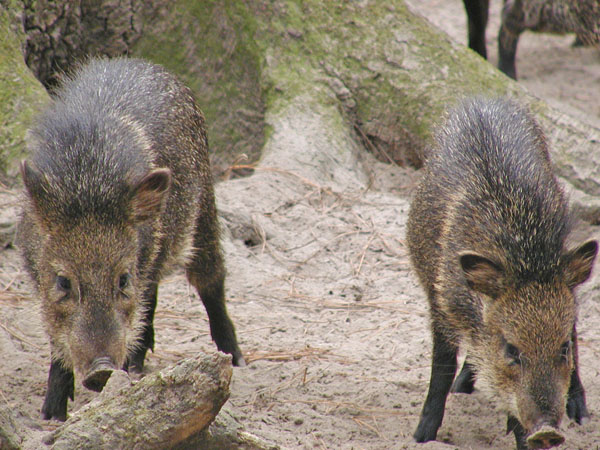 The zoo also had an exhibit of some old cars. To the right is one of their collection.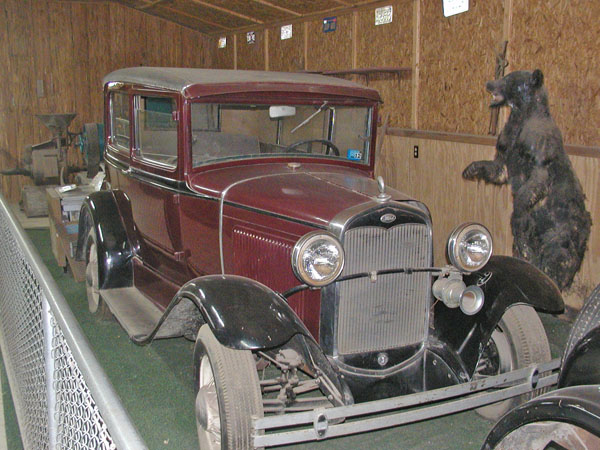 Lessons Learned from the Titanic
At Ripley's Aquarium, they had an exhibit on the Titanic. Below one of the signs was a list of four lessons we could learn from the Titanic. I made my own list, borrowing only a little from their list. Tell me what you think.
Arrogance and pride are dangerous: (a) "God Himself could not even sink this ship" -- one of the crew to a passenger; (b) the whole "unsinkable" attitude.
Leaders should have leadership ability -- too many are put in their positions due to political or other motivation rather than the ability to do the job.
When the ship is going down, your money or power cannot save you -- it might help get you a place on the lifeboat, but even that is not for certain.
When someone's life is in danger, there appear to be three types of people: (a) someone who will sacrifice their life so that another might live, (b) someone who will do anything -- including sacrifice another -- in order to try to survive, and (c) someone who would do anything EXCEPT sacrifice another in order to try to survive.
Sometimes those who are most working to save the ship are the ones most likely to get left behind to go down with it. They are the type (a) person above.
Click here to join me for a boat ride.