| | | |
| --- | --- | --- |
| | San Diego Harbor | |
Home -> Vacations -> California -> 2005 -> Harbor
Whale Watching ~ ~ Miscellaneous
January 31-February 3, 2005


San Diego, California
There's lots to do and see in San Diego harbor. Other pictures are available from my first visit, but here are a few more from this time. To the right and below, left are some boats in the harbor. Below, right is one of the marinas. My hotel the first two nights was just behind the boats below -- on land, of course. It was a nice hotel, but with a truly ridiculous "van" policy. Click this link to read the story in a popup window.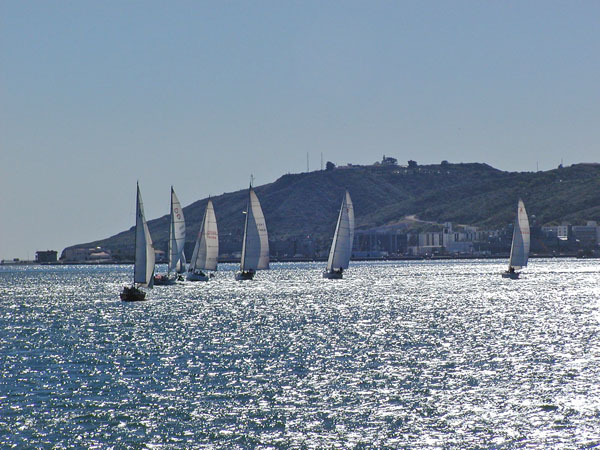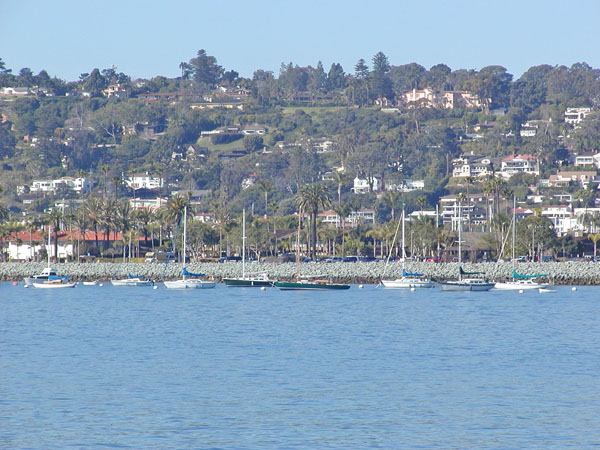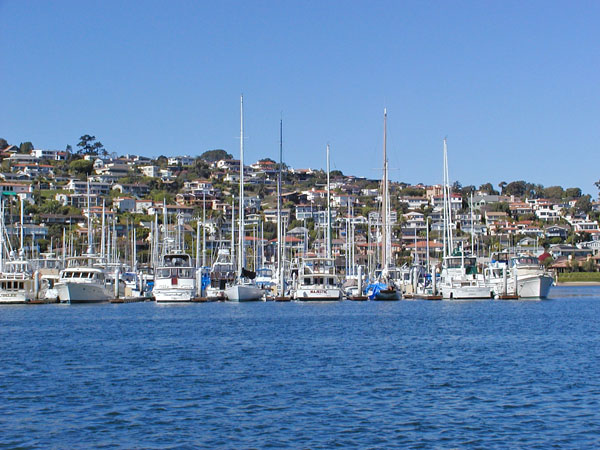 On one of the trips through the harbor, we saw the DSRV Mystic (to the right on the back of the ship) and its "tender" (below, left) -- the support vessel for it. They Mystic was featured in the movie, "Hunt for Red October."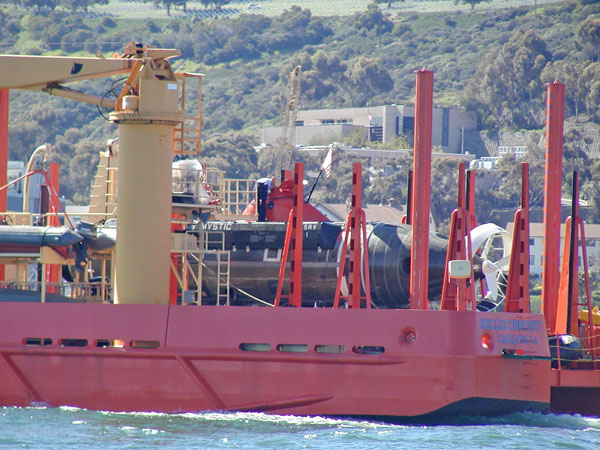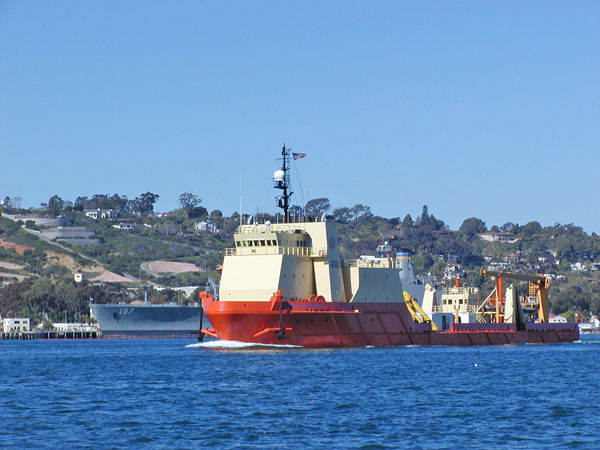 Another ship in the harbor that was featured in a movie is the HMS Surprise from the movie "Master and Commander."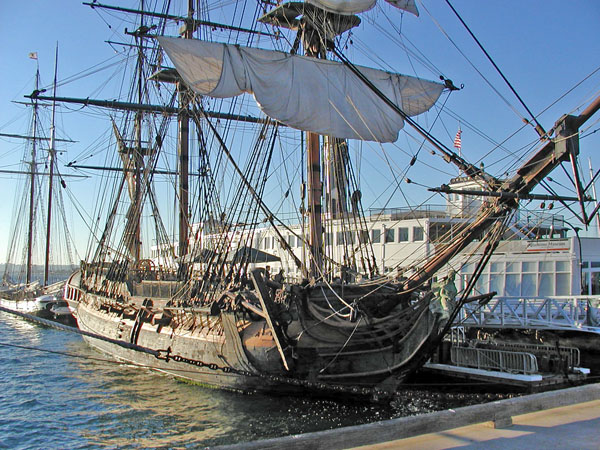 And last, but not least, the aircraft carrier Midway (right) is now a museum in the harbor. They have aircraft from various eras on her decks. Below, left is an F-14 Tomcat; below, right is an F-4 Phantom.