| | | |
| --- | --- | --- |
| | Washington, D.C. | |
Home -> Vacations -> 2004 -> D.C.
Day 2 ~ Day 3
~
November 17, 2004


Washington, D.C.
This visit was for a workshop for the IMLS grant that I administer at UNT. IMLS put us up in the Hay Adams hotel -- across Lafayette Park from the White House. It's a very fancy hotel.

The view from the front of the hotel toward the Washington monument is pretty nice. I may have to print that picture for my wall.

The hotel is very nice, but the room they put me in is so small, I have to go outside to change my mind (rim shot).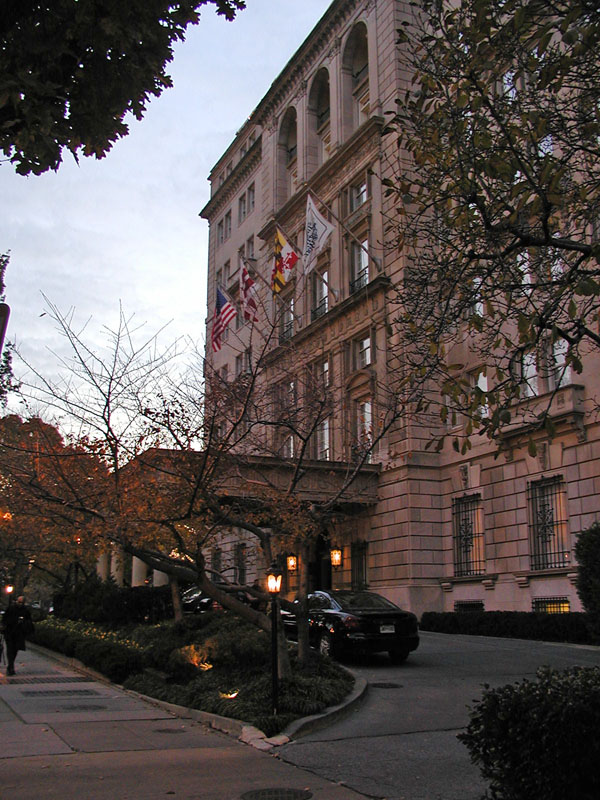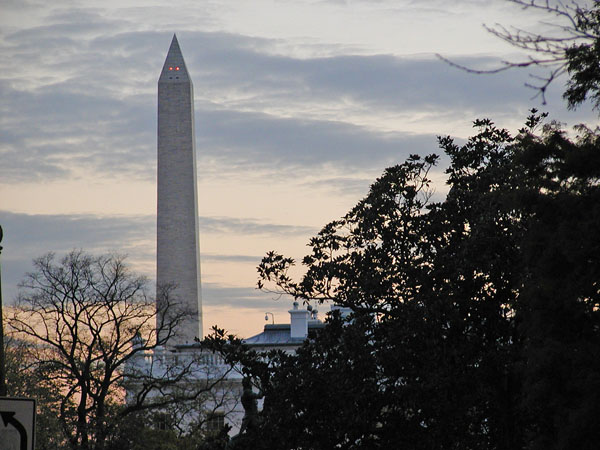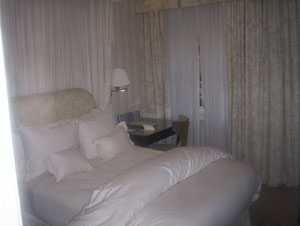 I attended St. John's Episcopal church Sunday morning. It's right across the street. I understand President Bush attends there some Sunday mornings. We sat just behind the "President's Pew."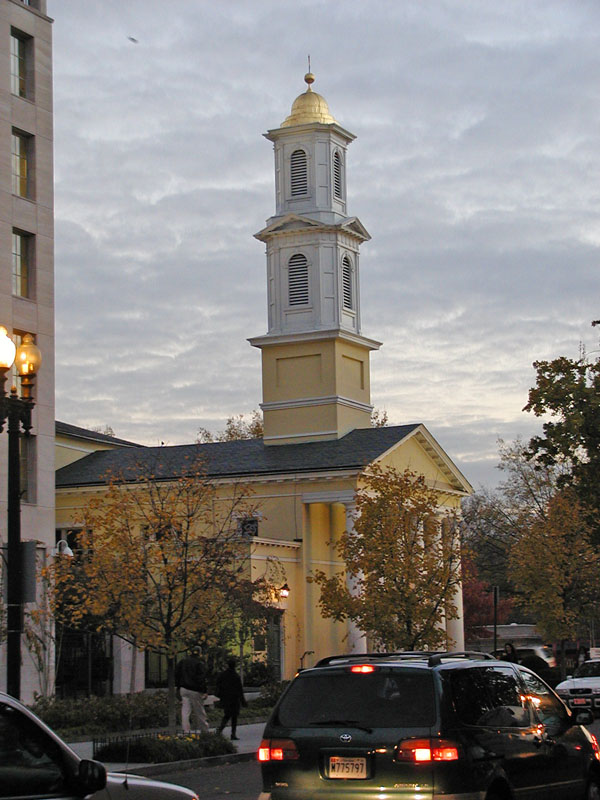 Of course, I had to go to the zoo the first afternoon I was there. And, here's one of the pandas -- this is the female (I know because her mouth is open!).

They had some panda statues around the zoo too. Below are two of them.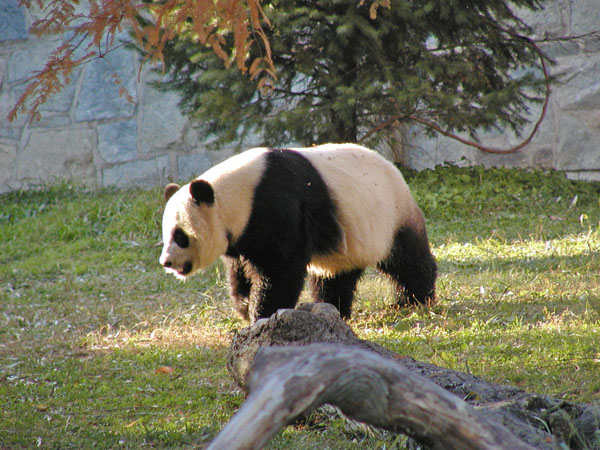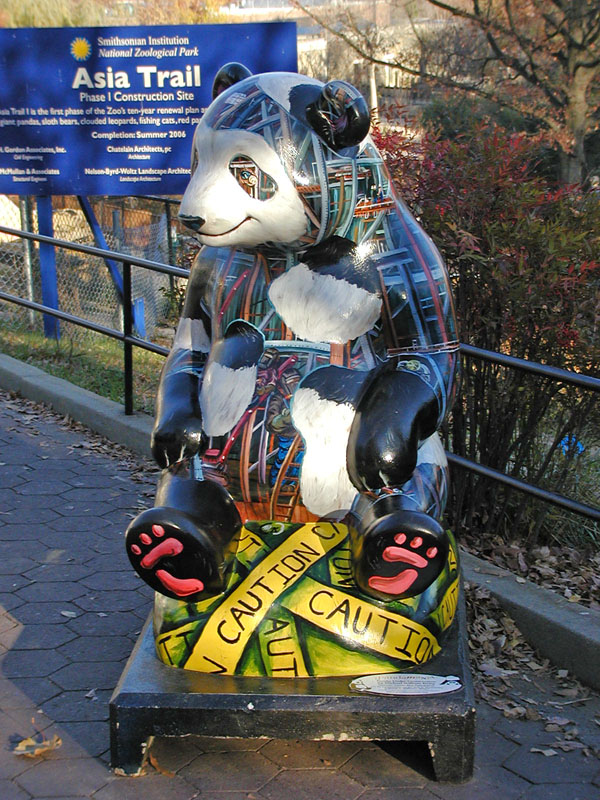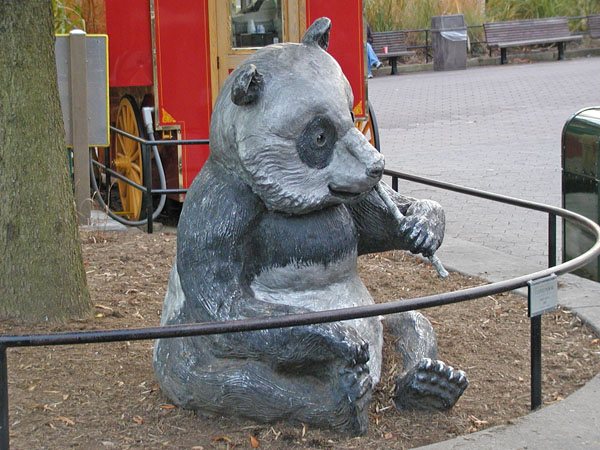 This was the best that I've seen any of the Red Panda's. I don't think he liked me watching him eat, though.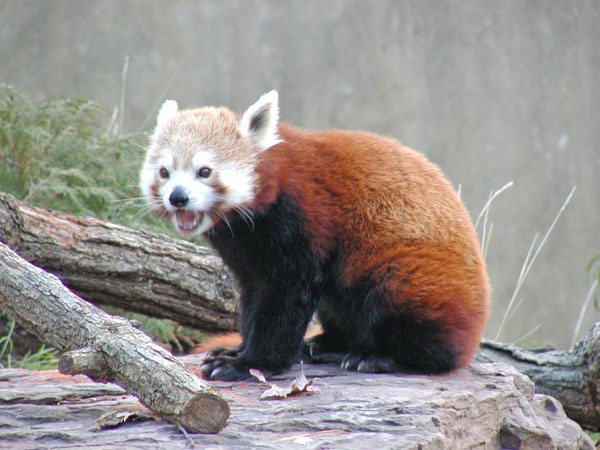 A few of the other animals I saw were a camel, seal and wolf. I don't like the way he was looking at me -- kind of like "dinner".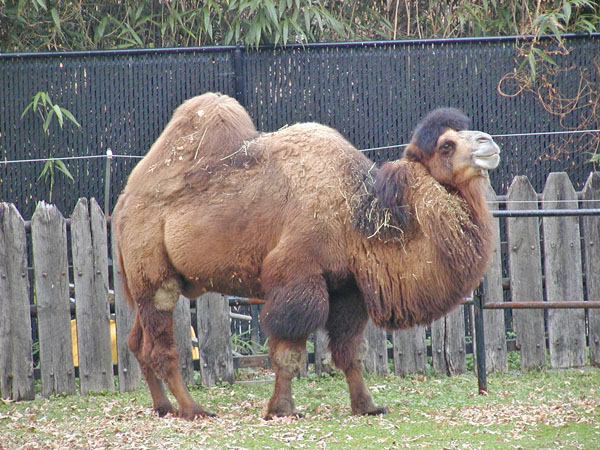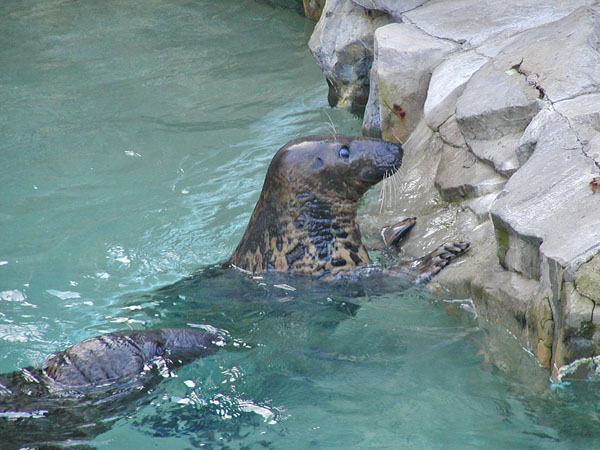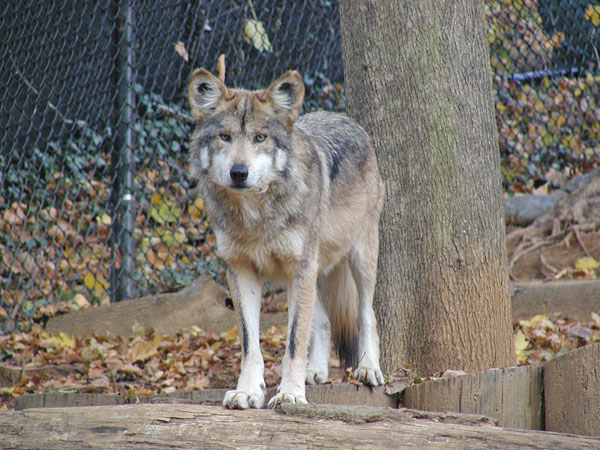 Many of their trees were showing off their color, so I had to take this picture.
Finally, the baby elephant was playing around, but he got his foot stuck in the tire. He was fun to watch getting un-stuck.