| | | |
| --- | --- | --- |
| | Lake Mead / Hoover Dam | |
Home -> Vacations -> 2002 -> Lake Mead / Hoover Dam
Las Vegas ~ Grand Canyon ~
May 29, 2002


Lake Mead / Hoover Dam, Arizona / Nevada
Nevada and Arizona share a couple of interesting places to visit -- Lake Mead and Hoover Dam.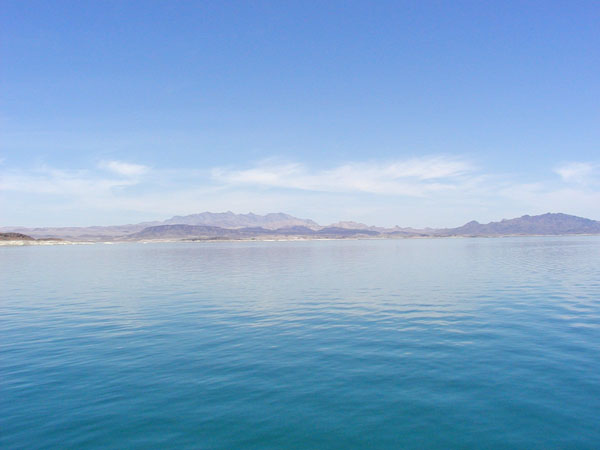 I went on a cruise on the lake in a paddlewheeler (the sister ship to the one below), but I would have preferred the type of trip in the first picture. Below, note the "ring" around the lake. The water level was a bit low -- about 7 feet, but the major part of the ring was formed in 1983 when the lake level rose to flood stage and the spillway had to be used to release water downstream. The dam was built partly to control flooding downstream. In 1983, there were some minor problems, but not as bad as if the dam had not been there.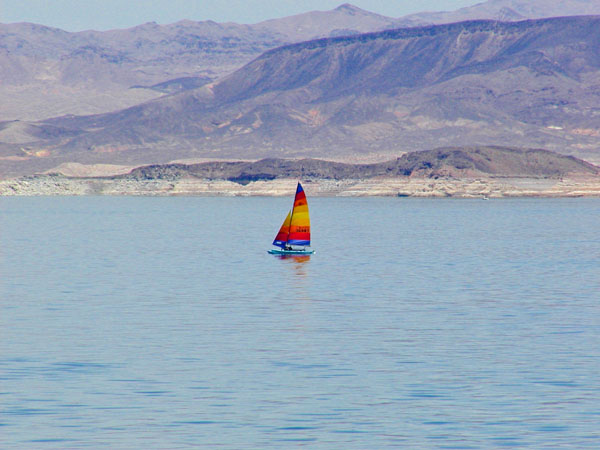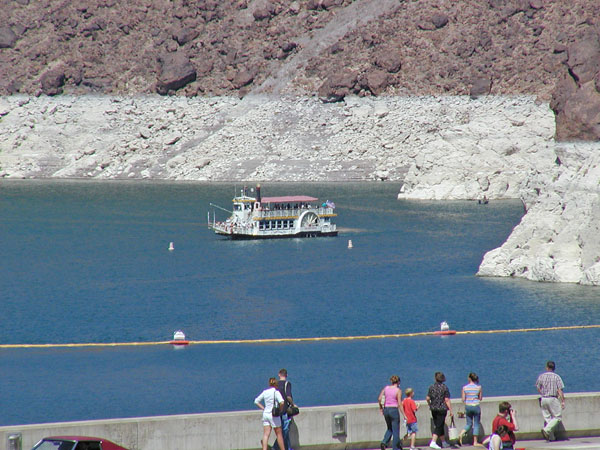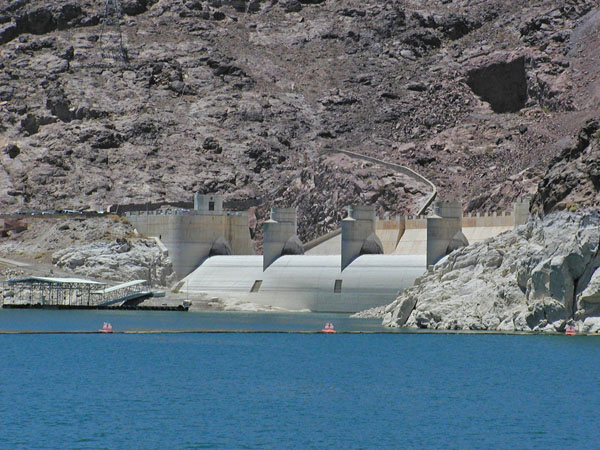 On the boat, there was an interesting sign. As I contemplated the wording I said to myself, "If there's an emergency, I'm not waiting to go through this gate -- I'll take off over the rail."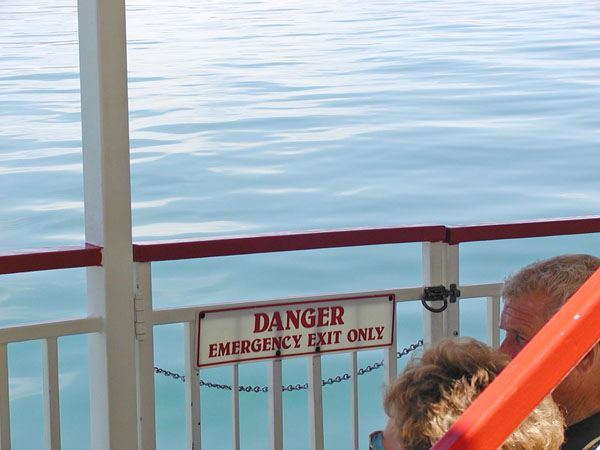 This is the view of the dam from the lake.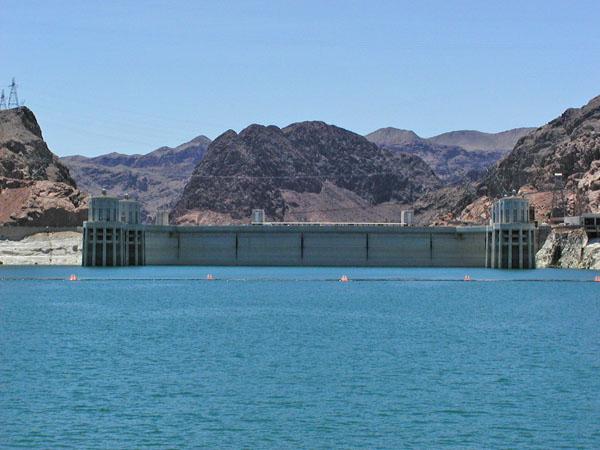 Once the water passed through the turbines, it continues on down the river.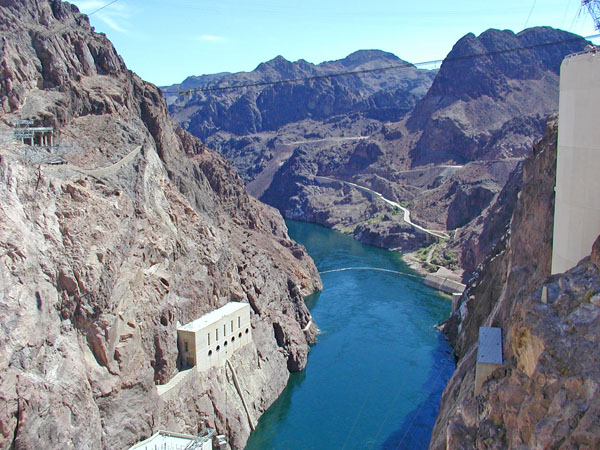 The force of the water turns the generators and produces electricity. These are nine of the seventeen generators at the dam -- these are on the Nevada side.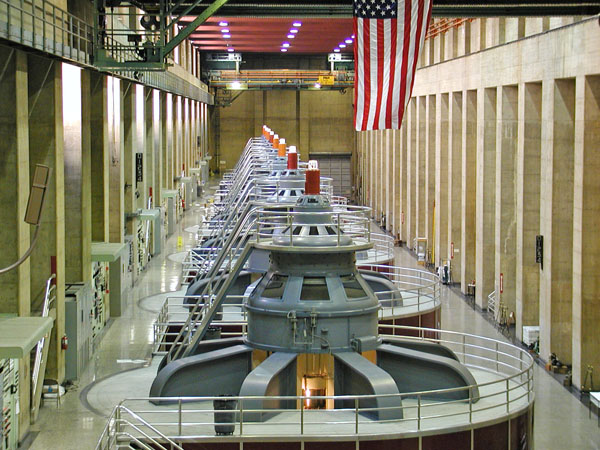 There actually is seepage of water through the rock around the dam. They use the word seepage, carefully avoiding the "l" word -- "leak".