| | | |
| --- | --- | --- |
| | Grand Canyon | |
Home -> Vacations -> 2002 -> Grand Canyon
Las Vegas ~ ~ Lake Mead / Hoover Dam
May 28, 2002


Grand Canyon, Arizona
I have wanted to see the Grand Canyon since I was very young, and finally I got there.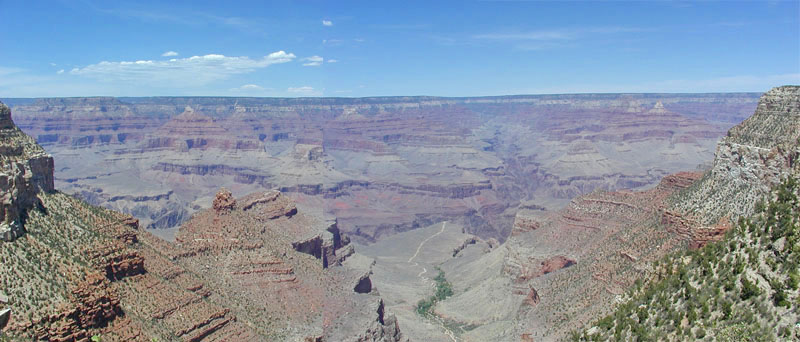 On our way to the Grand Canyon, the tour company provides lunch for the group at Max & Thelma's Restaurant. The owners also have a tour of their own into the canyon -- by rail.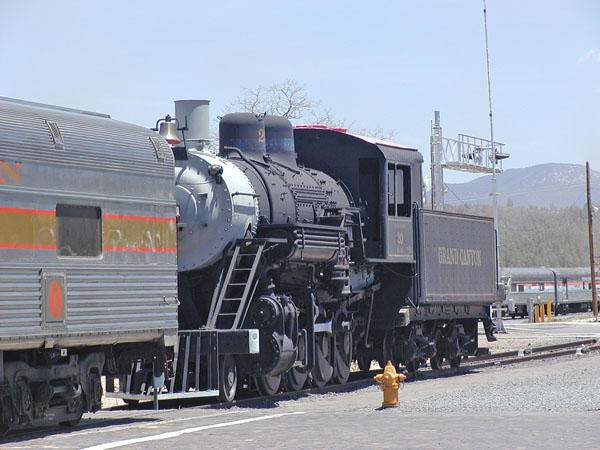 You can take a trip into the canyon on a donkey. Here is a group returning.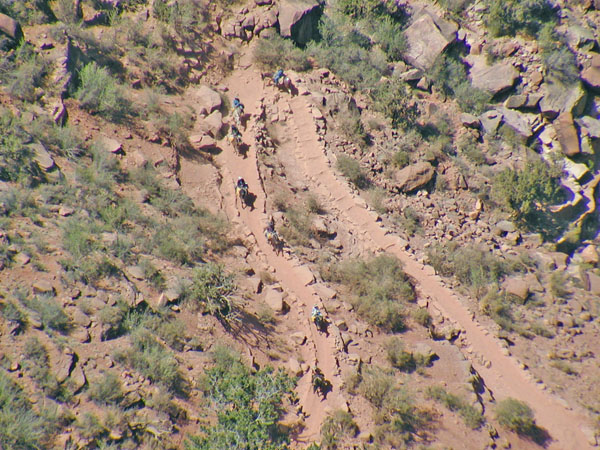 I thought this shot of an airplane over the canyon was interesting. I have flown over several times -- it must be popular on flight path planning.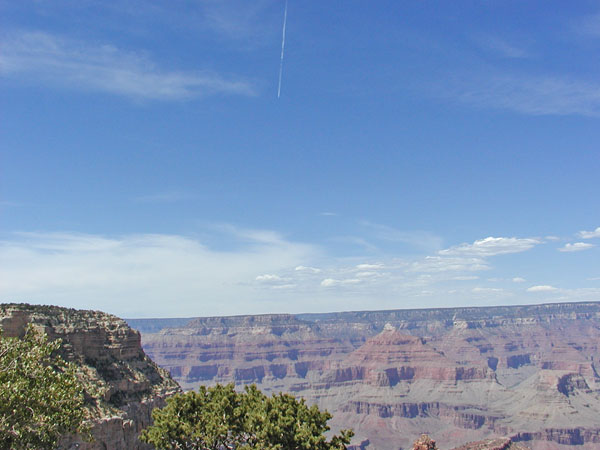 Some people say that you have to have your picture made someplace to prove that you were there -- okay, here I am! (I took my hat off for the picture. That is what I am holding in my left hand.)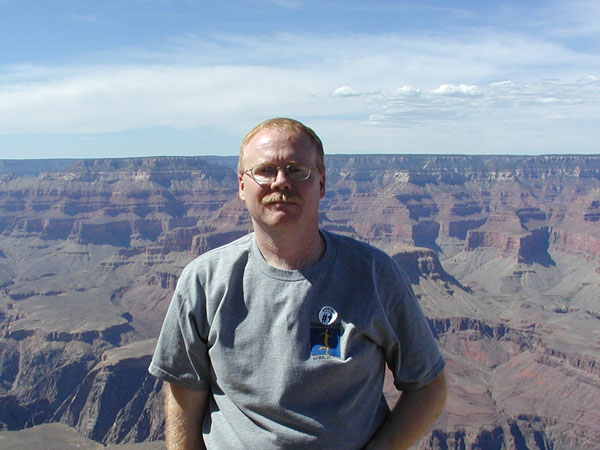 At the bottom of the Grand Canyon is the Colorado River. Here are two places the river can be seen from the rim. In the picture at the bottom, see if you can spot the bridge. That is one of the few places in the Canyon where you can cross the river without getting wet.