Home -> Vacations -> 2000 -> Montana
Utah ~ Idaho ~ ~
June 23, 2000


West Yellowstone, Montana
We entered Montana (after crossing the Continental Divide for the first of several times) and found our hotel in West Yellowstone -- a picture of their library is below. (I couldn't pass THAT up!) After lunch (which included buffalo burgers -- yummy!) we headed into Yellowstone National Park to finish the day. We also spent days 3 and 4 mostly in Wyoming. (See the Wyoming page for our activities there.)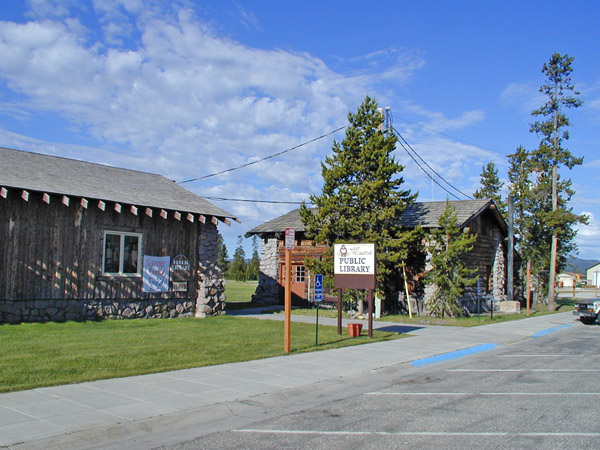 June 26, 2000


West Yellowstone, Montana
Don't get the idea that there's nothing to do in Montana. On this lovely morning we went to the Grizzly Discovery Center. This is a great place to visit because of the work they do with Grizzly Bears. When we visited they had a total of seven Grizzlies, all of whom would have died if this center had not taken them. They are either orphaned (bears younger than one year cannot live in the wild without their mother) or "problem" bears (bears who have been fed by people and now expect all people to feed them which lead to the bears assaulting humans to get food -- this tends to get bears shot! DON'T FEED THE BEARS!)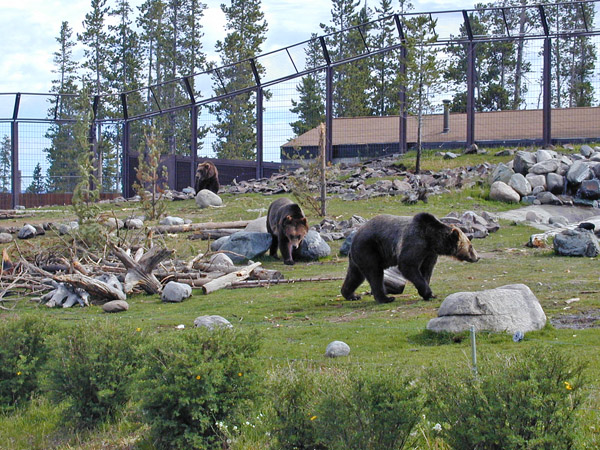 The center also has a pack of wolves. We got to the center in time for "choir practice."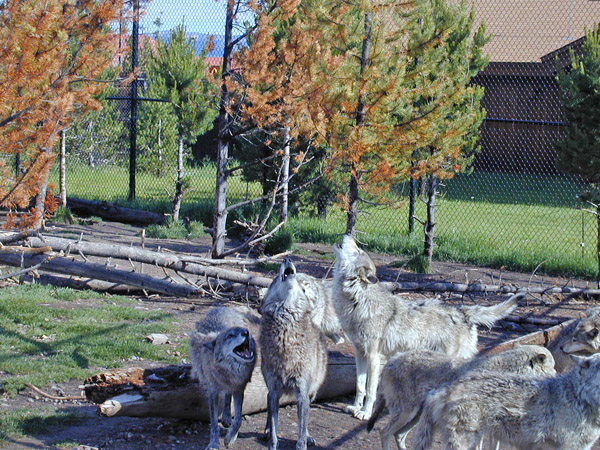 Big Sky, Montana
Before we left Montana to begin our trip home, we headed up to Big Sky to take a rafting trip down the Gallatin River. We opted for the "scenic float" which included only minor "rapids." In fact, the trip was so relaxing that one little boy in our raft fell asleep about half-way through the trip and dozed his way down the Gallatin. The scenery was wonderful, though, as the pictures below illustrate.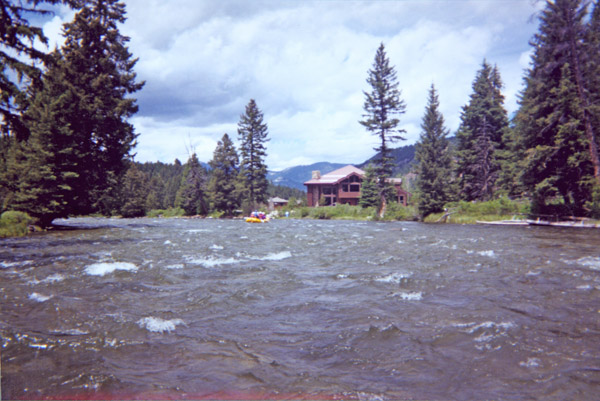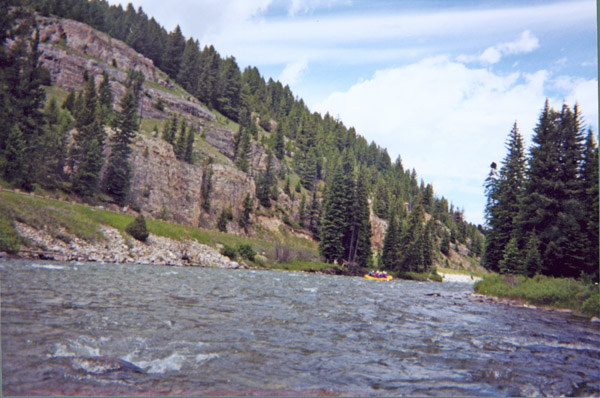 After our rafting trip, we headed back toward Salt Lake City. We spent the night in Idaho Falls, Idaho and then drove to Salt Lake City the next day. See the Utah page for the final details of our trip.